Up bright and early but without the spring in our step, we were hungry after last nights stinky steak, and we were keen to hit the road and find some real food, well I say real foods, I wanted a big fat steak with a bucket full of potatoes, but I will settle for a banana and sack of Lays crisps.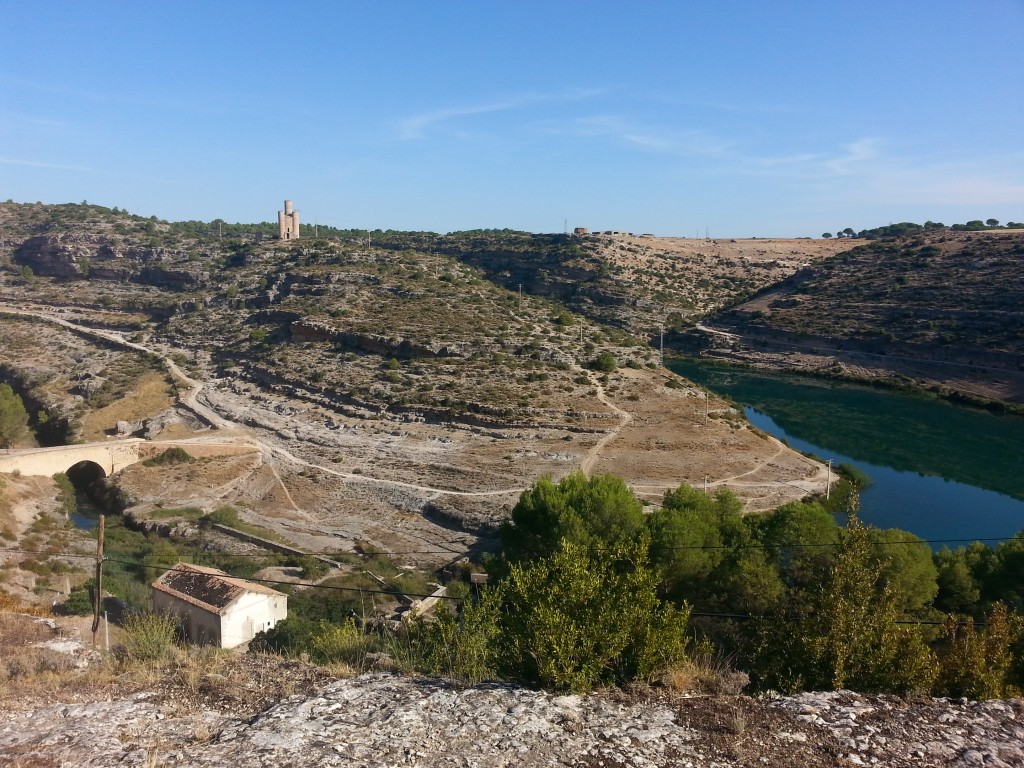 We had been told today by Twiz that the roads to Venusa were very fast and twisty and was a lot of fun, so we were all excited to get going. Leaving Alarcón was sad really as I would liked to have stayed another night to explore it a bit more but time was not on our side and the other three in the group all had "jobs" to go to so we needed to be back in time for them. I am not a bum, by the way; I just need a net connection for my work, so I can work anywhere in the world, as long as I have net connection and my phone.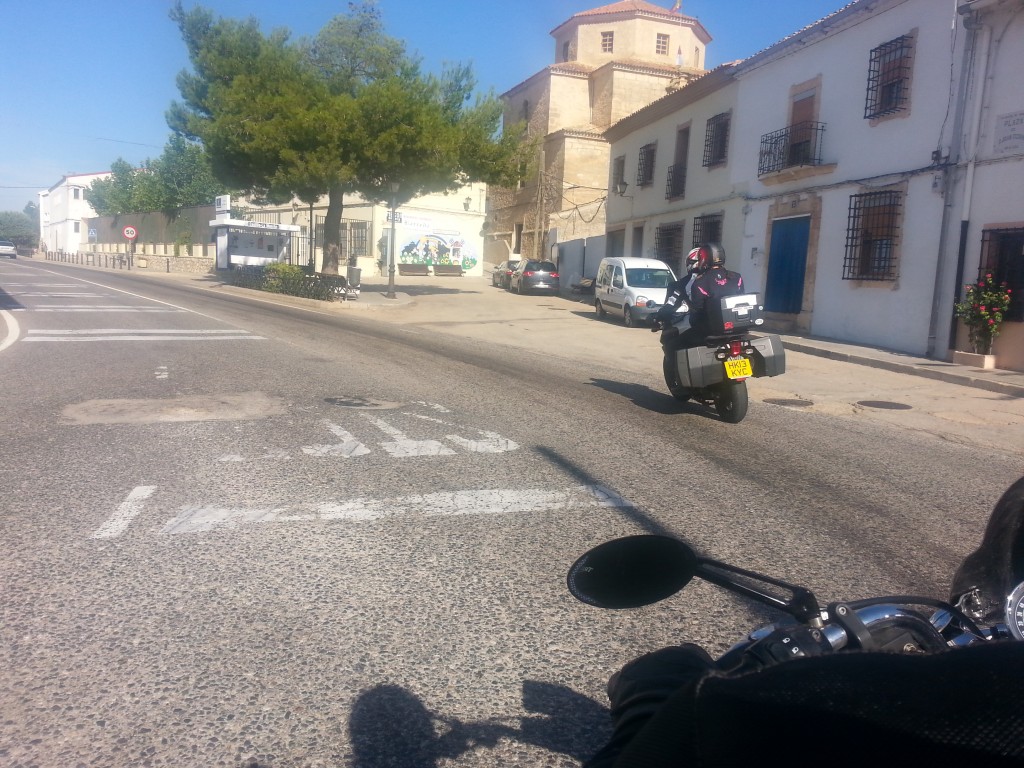 Right, so the roads were really nice and we stopped just as we left Alarcón as it was just beautiful for some photos and then basically just wound ourselves north up the twists and turns through some very scenic towns and villages. The bends were not as exhilarating as previous videos but the N320 road was fast, and the views were great, and it went on for about 100 odd miles.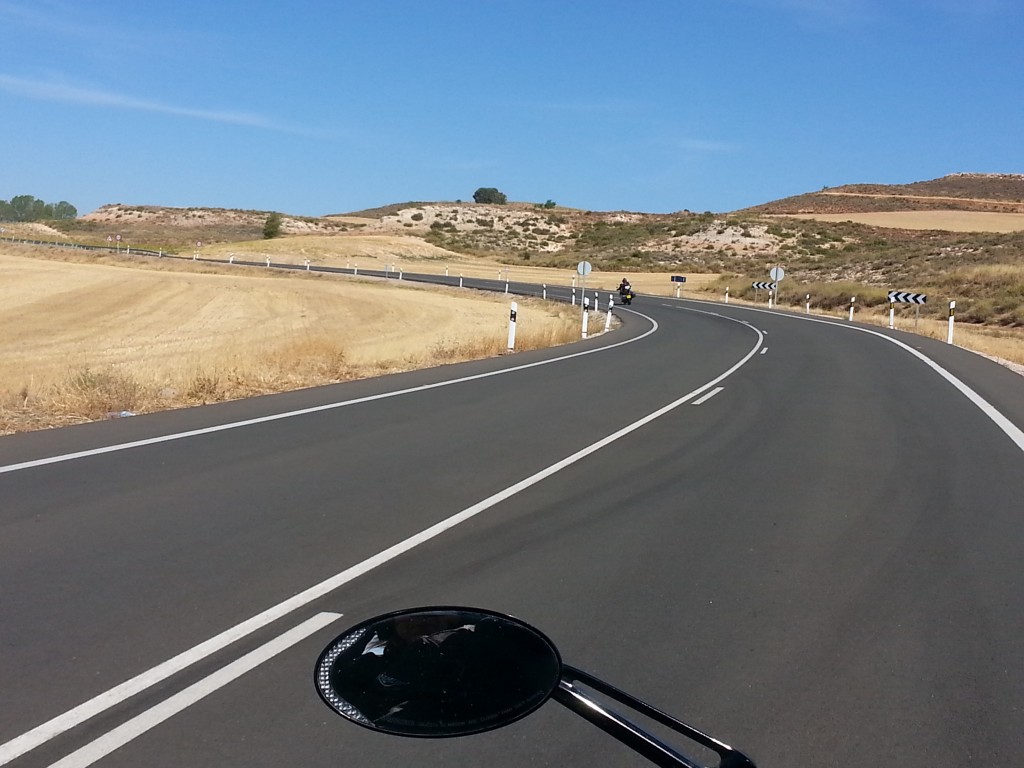 We stopped at the first petrol station and filled up with fuel came out and noticed water under the bike. Now every time you walk back to your car or bike you wish you had noticed if the ground was clean as you drive in but that never happens and then when you walk back to your bike you will see a little puddle of oil or water, and your mind starts to wander. This is where we are at the moment possibly a water leak…
The next petrol station and I were sure there was not any water under the bike when I parked up, and I returned and the bike was free from any leaks. Which as nice to know 🙂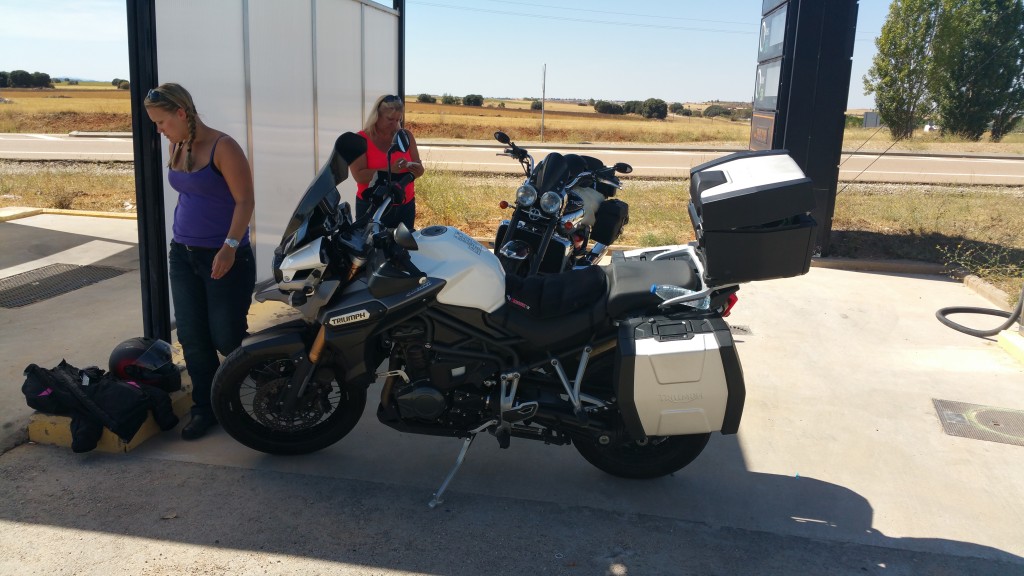 The next fuel stop was going to be lunch as well, and that was good because both myself and Pete were still starving from last night, and so we headed to the restaurant, and I ordered a bowl of chips while everyone else ordered burgers. The chips arrived and were rancid, and the burgers arrived uncooked. Yep, food hates me. It annoys me a lot when simple things like cooking it, and people get it so damn wrong. Another bag of trusted Lays Ready Salted crisps later, and I was ready to take on the world again.
It has been a cracking ride with lots of stops for photos, and the roads have been good fun. I am seriously happy with how my triumph handles and how well the bike goes on long journeys, and I can say this with a smug look on my face that it was definitely the right bike for the trip or any trip for that matter.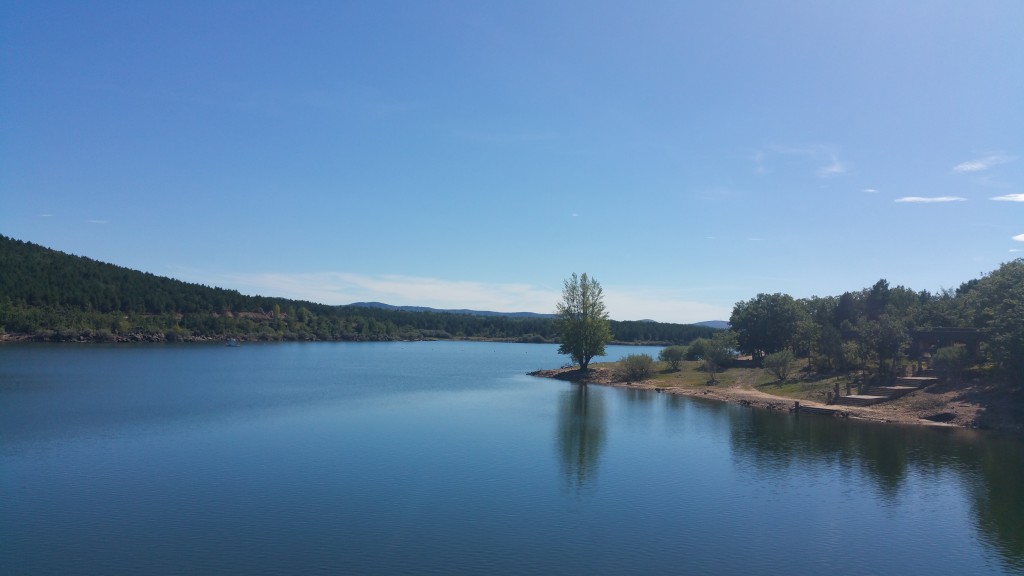 Venusa was nice, looked like a snow resort and from the amount of bikes that were ripping through the town at night filled us with hope that the roads ahead of us were going to get very lively. We drank beer in the hotel bar and Twiz, and Ian had left myself and Pete a little note… was quite funny!!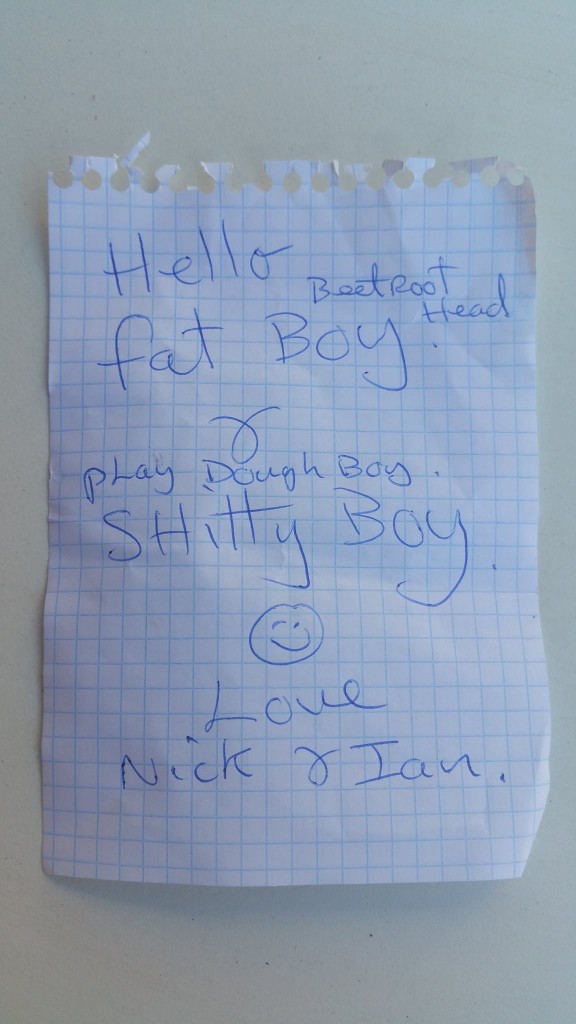 The restaurant that night was ok as well, the steak was huge and then a few more beers, and it was time for a good sleep.