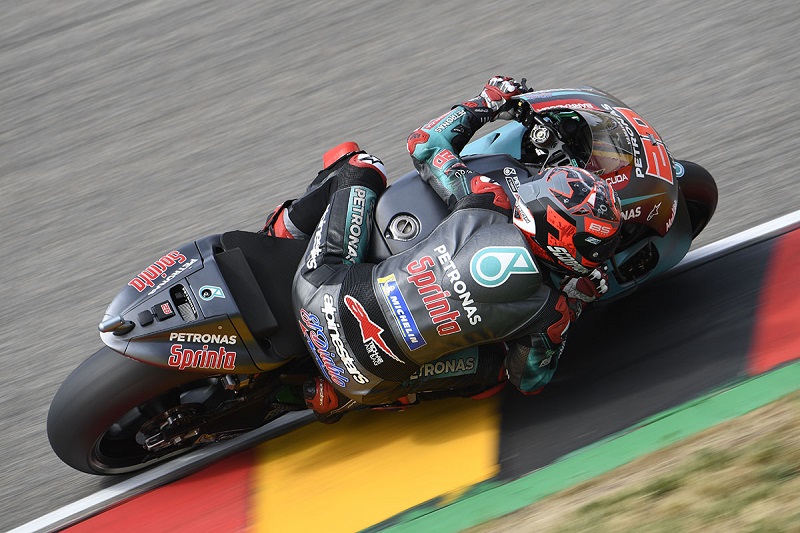 The PETRONAS Yamaha Sepang Racing Team duo of Fabio Quartararo and Franco Morbidelli are raring to get the MotoGP season back underway at this weekend's Czech Grand Prix at the Automotodrom Brno as the championship bursts back into life. The tenth round of the 2019 season comes three weeks since the championship broke up for the summer break after the German Grand Prix.
Quartararo, who currently sits eighth in the championship, will be looking to bounce back strongly in Brno after not scoring points last time out at the Sachsenring. However, with plenty of time to recover from the surgery he underwent in May to cure arm pump issues, he's confident that he'll be able to return to the form that has seen him take two podiums already this year when action gets underway in Brno.
Team-mate Morbidelli is also looking forward to a strong weekend, to build on his strong run of form that has left him sitting in 11th in the championship. Heading to a circuit that suits both his style and the Yamaha YZR-M1, he's confident that he can return to the top ten come Sunday's race.
Action at the Automotodrom Brno gets underway on Friday 2nd August with free practice starting at 0955 local time (1555 Malaysian time) and the race starting at 1400 local time (2000 Malaysian time) on Sunday 4th August.
Franco MORBIDELLI
"Brno is one of the best circuits on the calendar and it seems like it suits the Yamaha, so I'm really looking forward to going there. I feel like we were quite strong in the last few races, and I hope I can start from there and improve from where we left off. It's difficult to say what the target is because it depends on everyone else's level too, but I think we can be very competitive and aim for the top five."
Fabio QUARTARARO
"Brno is a track I really like, because it's fast, it has fun uphill changes of direction, and not so many straights. I've been able to have some rest over the break to help to heal my arm and shoulder, and I've also been training hard ready for the rest of the season. My arm and shoulder feels good now, and I've been doing some motocross to confirm it. I'm really looking forward to seeing how it'll be during a race weekend again. My expectation will be the same as in the past few races, inside the top eight. We also know that we can be really fast in qualifying, so we can expect even better from that."