We are up reasonably early after a few beers the night before, and we are ready for the journey to the ferry. We have plenty of time, and the weather is perfect for riding. The roads are changing, and we are starting to see a lot more bikers out which is a good sign for a good ride.
We spent the day just meandering through the hills and enjoying the smooth tarmac with fast bends, and I was enjoying the fast roads. We went a bit off the beaten track for lunch, and it was great. A tiny little restaurant tucked away off the main road, and they did not speak a word of English which was great 🙂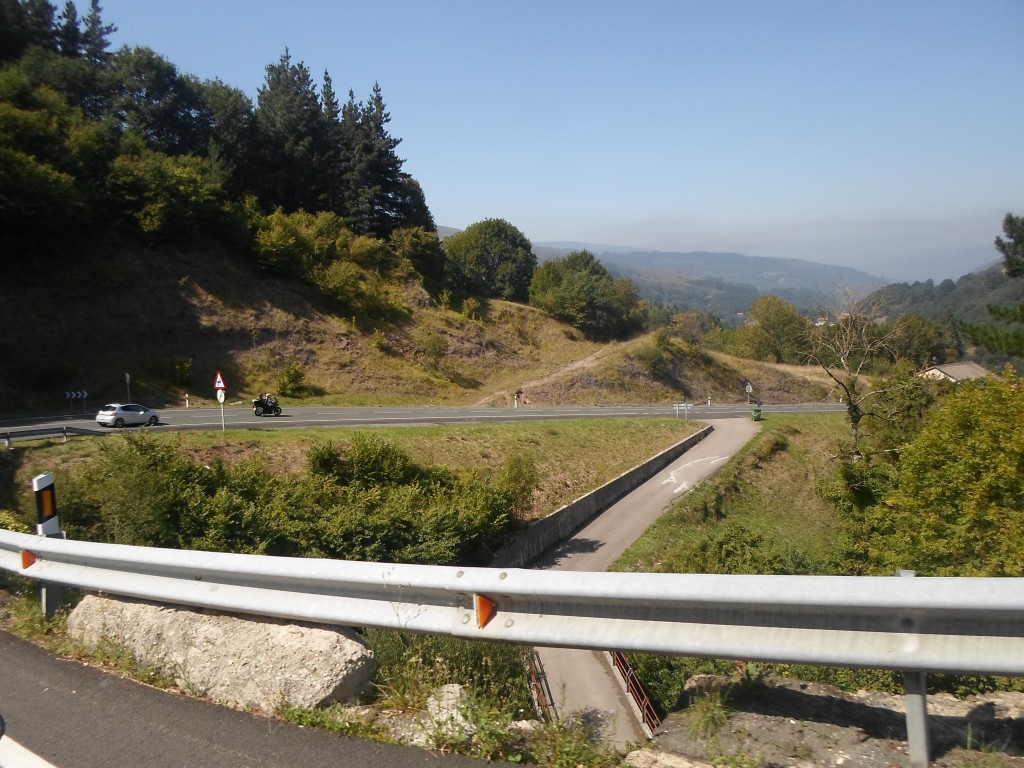 The scenery was getting better and better, and the roads just went on and on, I was trying my hardest to keep to speed limits as we had all been fairly lucky up till now to not have been nicked by the rozzers, but I will let you decided if I did or not.
I had another water leak and, this time, it was a lot worst than it has been before but quite frankly I was not worried now as we were nearly home and the best parts of the trip have been done, but I was wondering what it could be.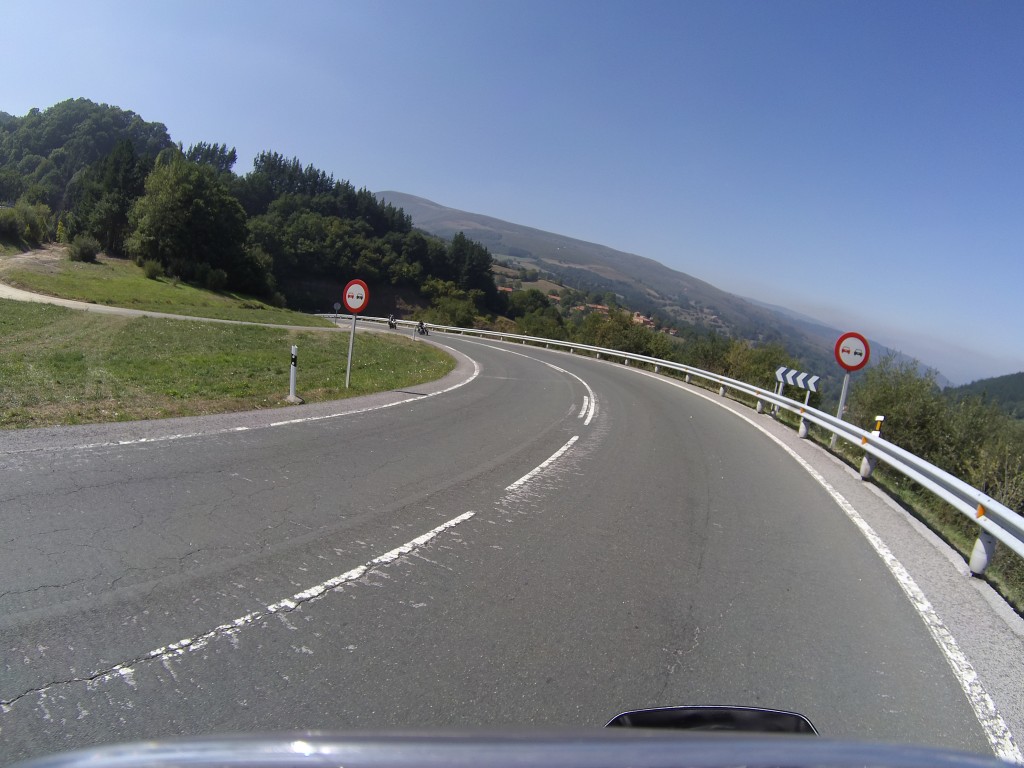 My Triumph Tiger has become a massive part of my life and before the trip, I was keen to chop her in next year for the new model. But after this trip, I have fallen in love with her, and I am not sure if I will chop it in now as she is starting to really bed in and an absolute pleasure to ride.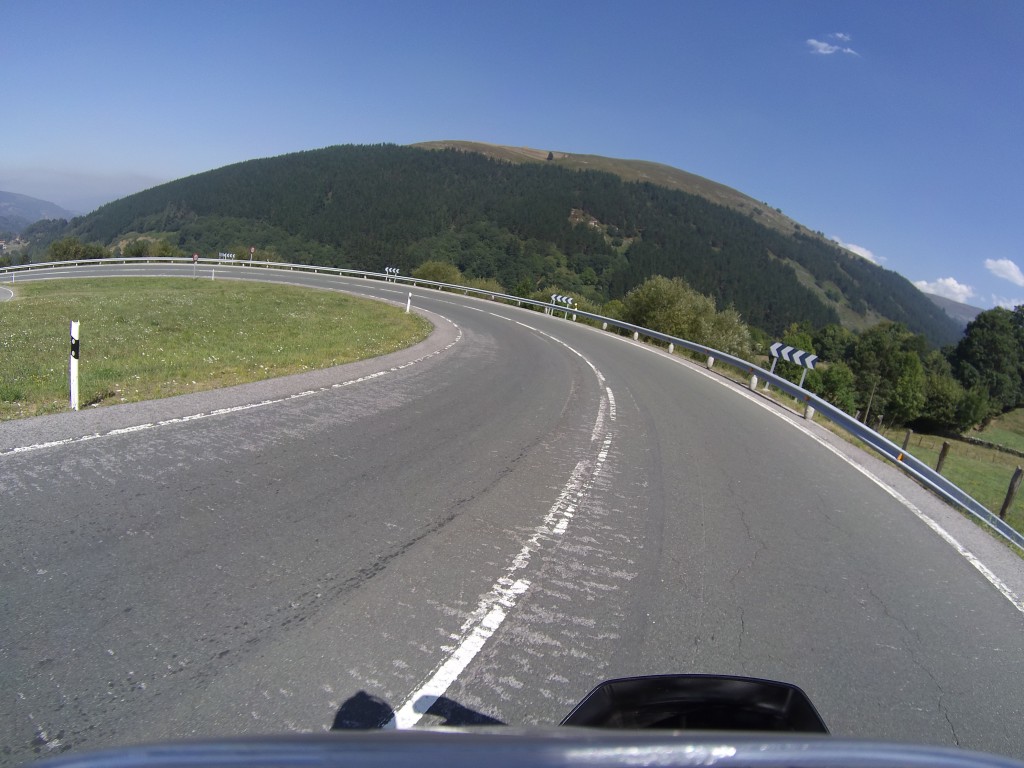 The amount of bikes ripping around was great, and we saw some sports bikes giving it the full beans and that was good, but it did make us slow down a bit as we knew the police would sure to be about. A lot of the sports bikes coming the other way were in packs, and that was good to see.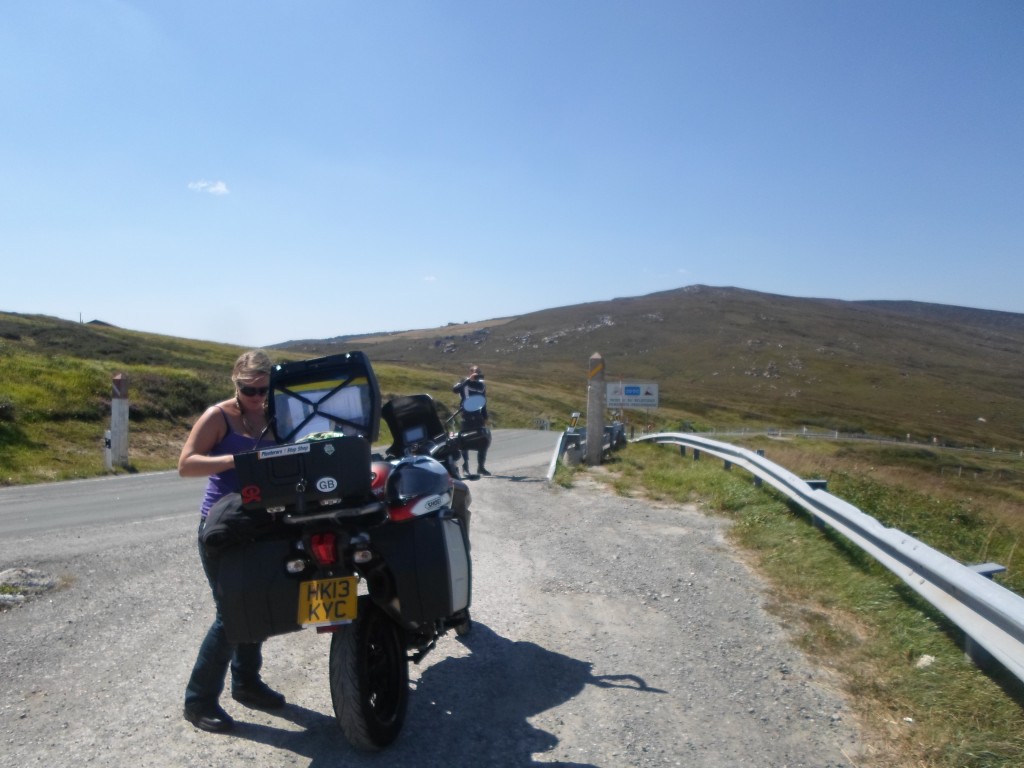 We arrived at the ferry port and got chatting to a few other bikers who were giving it the big I am about the way they rode, and you could see from the tyres that the furthest that bike has been over is on the side stand. We were then surrounded by Harley Davidson riders; they must have bought every option of merchandise between them. We saw Harley Davidson Phone cases, hand bags, hats, gloves the full works…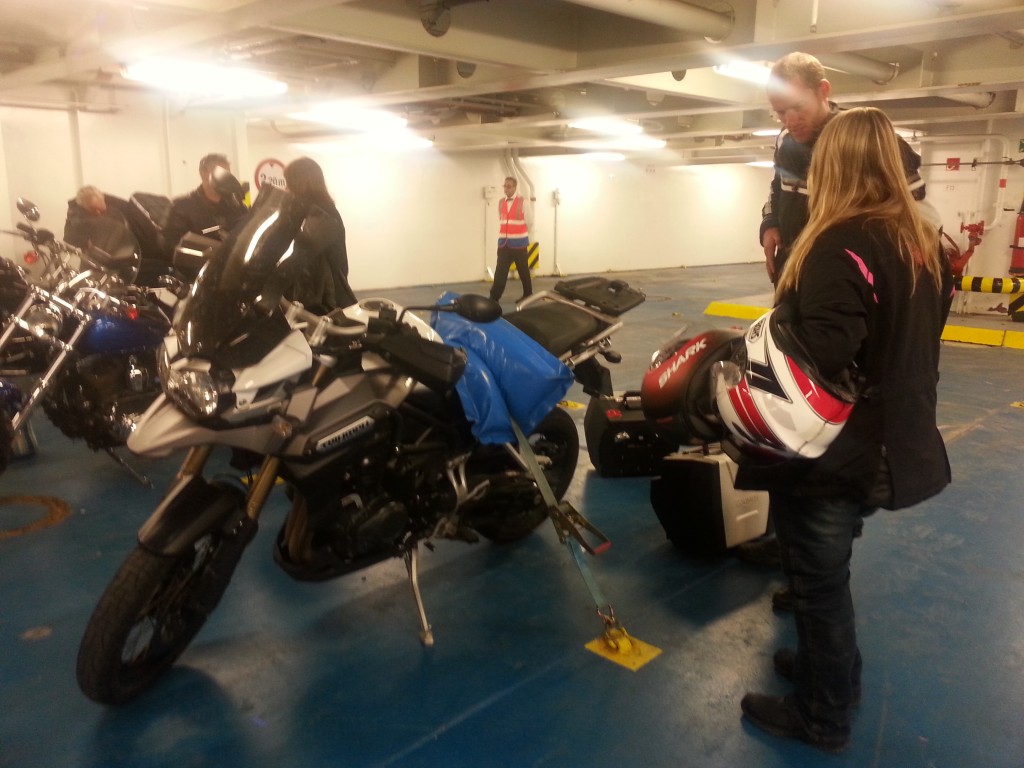 The wait for the ferry seemed to drag on and on and on. However, we did finally get on, and it was like uncle toms catfish pond it was lovely and flat but God we all felt pretty terrible. Jude was being sick, and myself and Jane were on the verge of it for most of the 24 hours, so we spent that time sleeping and resting ready for the journey from Portsmouth to home.