We woke up bleary eyed and a little hanging (again) but today was a good day, there was nothing planned to do other than just to kick back and relax and then head off in the afternoon to pick the girls up from the airport.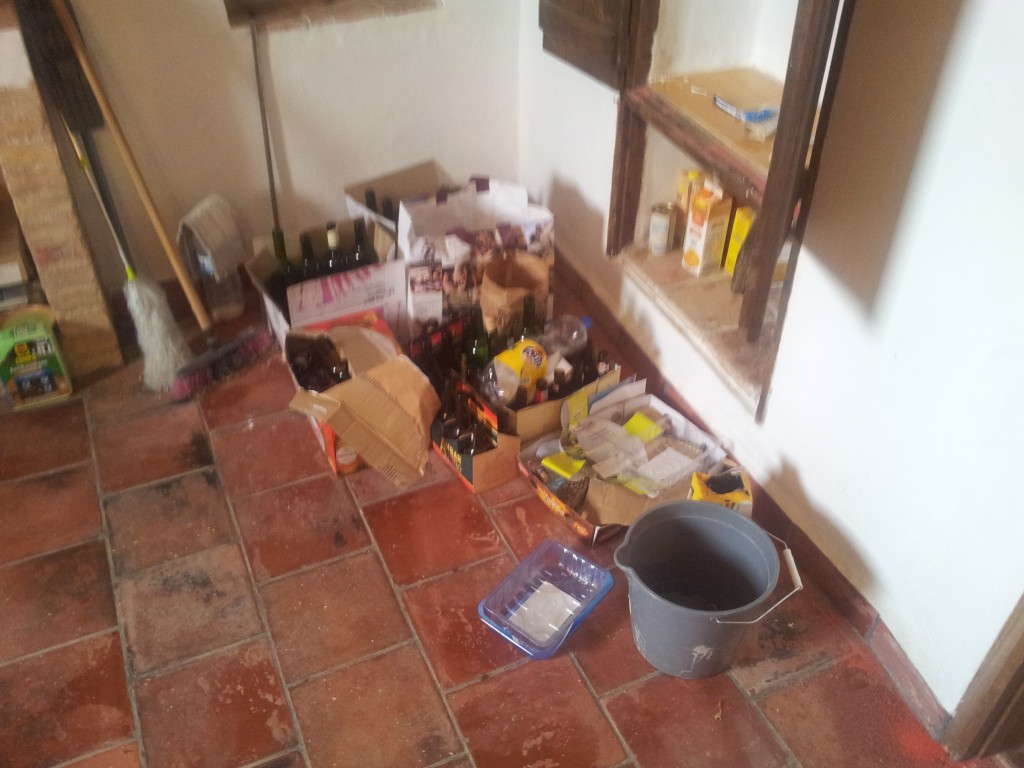 I spent the day like I would usually do on holiday, and that was sat on my laptop writing, yep I love blogging and writing so this is normally how I unwind, but I could not concentrate as well as I would normally as I was quite excited to see the girls and spent most of the day clock watching and waiting for the time to come to leave.
The others, however, have chrome bits on their bikes, so they spent the morning washing and polishing the shiny bits which are not something I could be bothered about doing and thinking about it? I have only washed my tiger a few times since I have owned it, but then again, I am not a chrome lover so nothing to polish.
So this evening we are heading to Valencia's airport to pick the ladies up and their flights were not due until 20:30, and so we had the day to just relax but the anticipation of having a pillion again was getting to me. I love riding but a lot of my miles have been on my tod, and I really had set the bike up perfectly for me and when you get the wife on it unsettles the balance of the bike that I have learned to love and enjoy and to be honest it felt like the end of an era knowing that I won't be going as balls out as I would on my own.
One thing that makes the Triumph Explorer a great bike is that it's comfortable to ride, but it also needs the preload adjusting and when that is not right, the bike handles like shopping trolley. So before we left for the airport a bit of tweaking, and I thought that the suspension was good which it was for the journey there.
I had to soften it right up for the journey to the airport due to not needing any panniers and what not, the ride, there was fun and exhilarating. The roads were perfect and I really did start to enjoy the ride. I start to enjoy???… I have always enjoyed it, but it was the first time in 1500 miles that the bike was light, and it was goooood!!!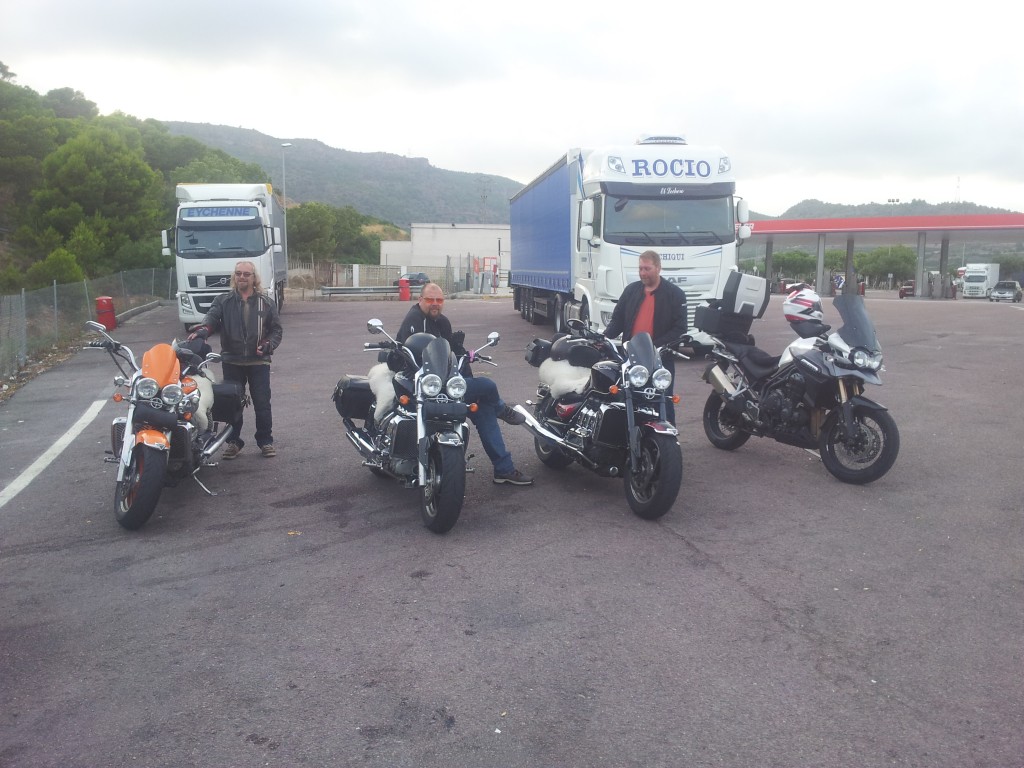 We arrived at the airport and found that the girls had been delayed and waiting in the searing heat in anticipation was not fun, I drank two litres of water, and finally they arrived. They seemed moderately pleased to see us, and I am pretty sure they had one or two drinks on the plane as they were quite giggly but that should make them more relaxed.
The journey home was now in the dark and since my laser eye surgery, I get halos and what not, but and it also dawned on me that I have never ridden the Tiger explorer at night. Thankfully, the lights are great and really make the journey a doddle but something was not right, I had a few nasty moments in bends, and it was unnerving and I put it down to Jane.
Jane was fine on the back except where she does not like the lean and tries to sit up, the bends were tricky in the day light and on my own let alone with a pillion. If you watched yesterdays videos, you would have seen what we were up against and also knowing how Twiz lost it on loose gravel, we knew that it could get interesting.
I lost it once more through a bend, and I decided it was time I backed off and decided to just ride, the handling was terrible, and I hated the twists, I was moaning like hell and really did start to dread the rest of the Spain tour if it was going to be anything like this.
We arrived back at Graeme and Louise's and I was annoyed with myself as I was riding badly but I decided to put it down to being tired and just cracked open a beer and enjoyed the company and as you can imagine it was a late night but it was a lot of fun retelling "some" of the stories.