We were up early and heading off to the old town of Mojacar this morning for breakfast then the plan was to go for a blast through the mountains and generally take in some scenery.
The girls were going to go by car, and that left the boys to go by bike… obviously. Tom jumped on the back of Twiz's rocket with the rear wheel firmly held in place. One thing that was for sure it was hot and riding through slow traffic is not the one for me. I refused to go out on the bike without the right safety gear so sweating my nuts off was the only thing for me.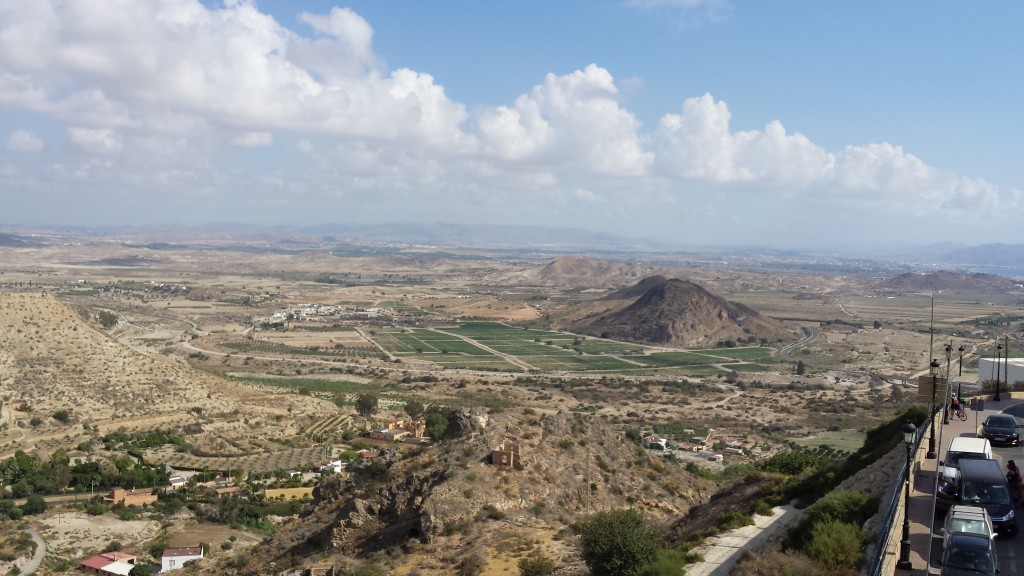 Breakfast was eaten, and a Tom's back was hurting so we went back to the resort to drop him off with the plan of heading straight off again. Well, that was the plan, but two of the bikes decided that they could not be bothered to ride anymore and so the rest of the ride was stopped. Myself and Pete headed back to the apartment and had a nice cold soft drink and after about an hour, we decided to go anyway.
Pete gave me the name of the place we are heading to, and I tapped it into the sat-nav and we set off. The first roundabout came up, and I went left and Pete went right… I kid you not… for 30 minutes I drove around looking for him, and I soon gave up and headed back up the hill to find his wife who said he was waiting on a roundabout. We finally met up and Pete quickly realised that he had given me the wrong name… handy that.
The roads opened up, and the twists and turns came, the tarmac was perfect and smooth, the bends were fast and twisty. We rode to Carnoneras and had stopped on the beach for another soft drink. This place was stunning for sure, but we were getting twitchy feet, and we wanted to explore some more.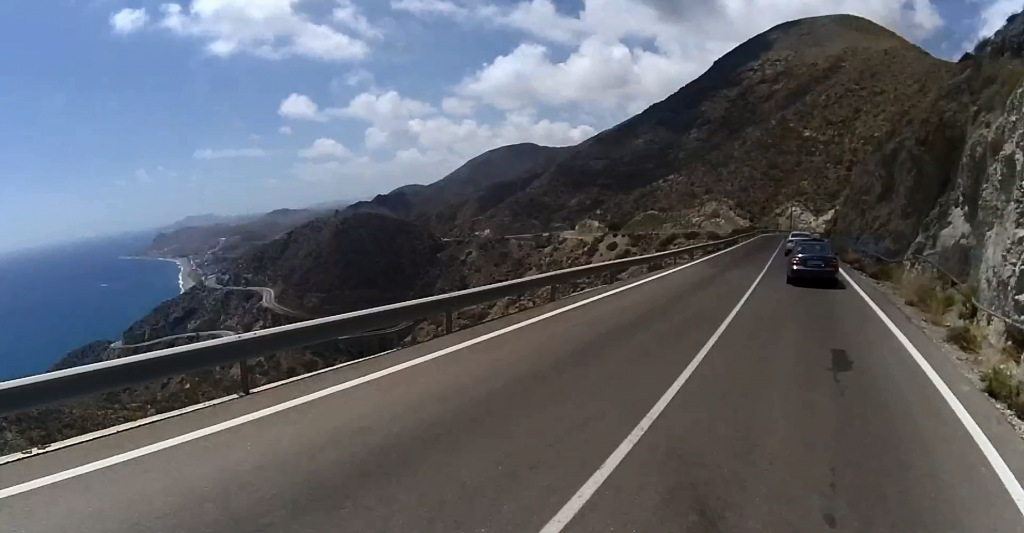 The journey was awesome and after about three hours, we decided to start the journey back and the best thing was that the roads were just awesome… bend after bend. Pete was quite happy with me pushing on and enjoying the bends at my speed, I just waited every now and again for him to catch up. It worked quite well to be honest as 99% of the time our headsets were connected so we could still chat and warn each other of dangers, etc.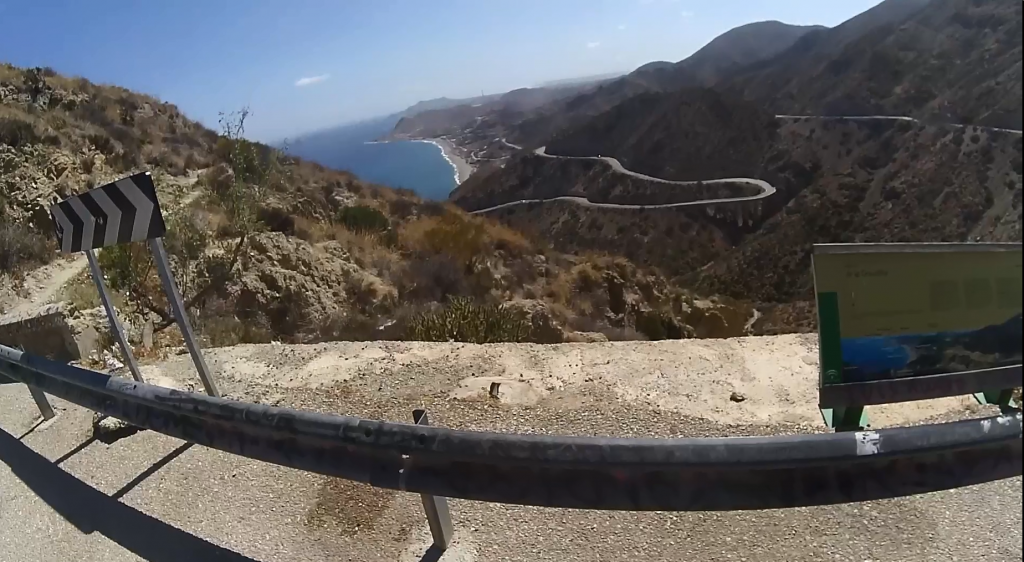 We arrived back to the apartment, a quick shower and some beer and food and did not mention to the others how awesome the ride was… much… we quite possibly bored them to tears with every single detail of it but hey it was great ride and really did give us a taste of some of the roads we were going to encounter in the future.