We woke up nice an early today as we are heading into a town near Mojacar to see if we can get Pete a new helmet. His is falling a part and filling with wind and causing all sorts of annoying noise and turbulence. I sound quite rough in the video diary to be honest, and I think the riding and the weeks are catching up with me.
We arrive in Garrucha and my sat nav is working overtime, we can see the bike shop but its at the end of a one-way street and after a few attempts of finding the end we need to start at, we decided to ride the wrong way down it then do a quick "U turn"… yeah I know, but it was far too hot to be messing about.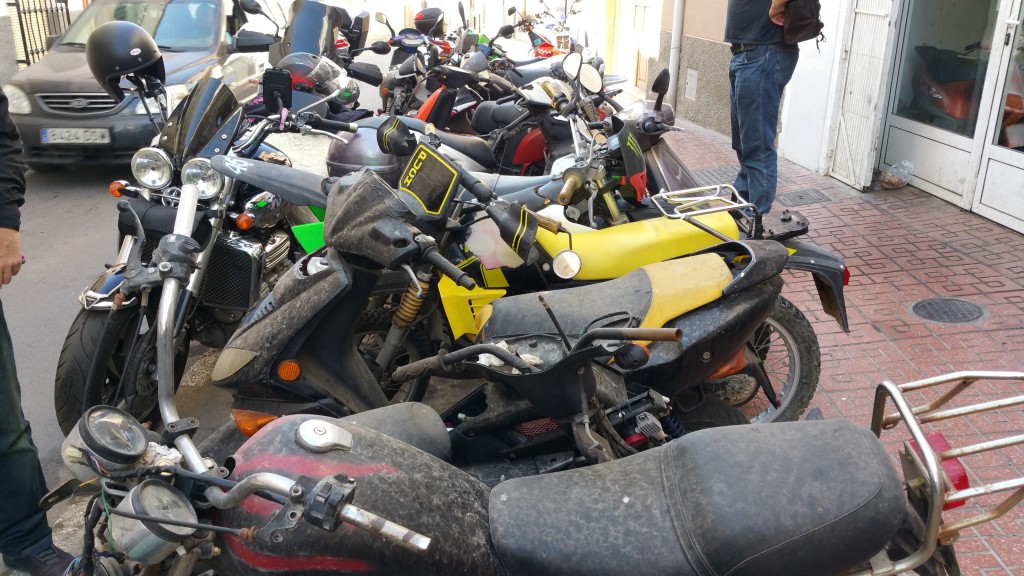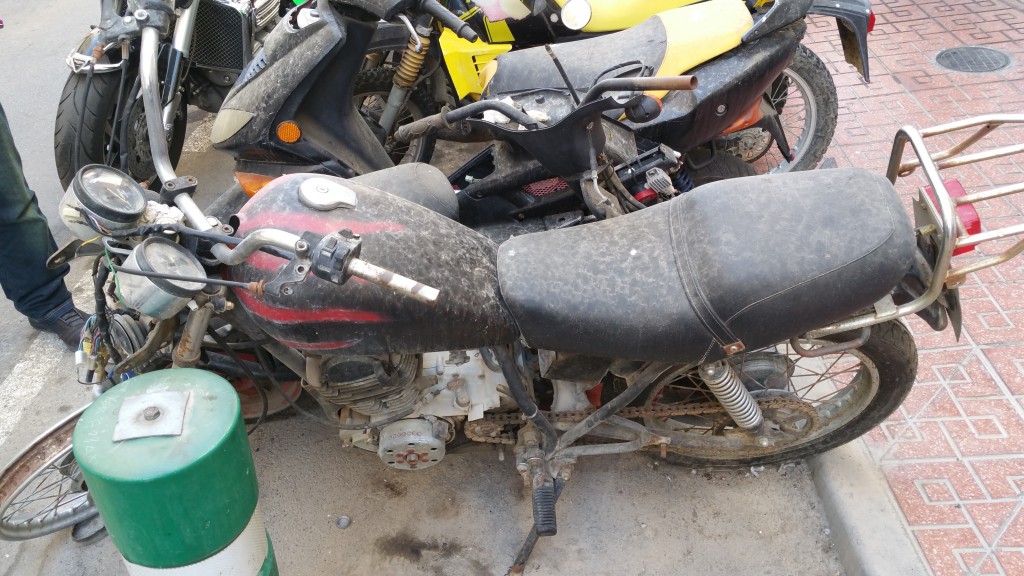 The shop was shut when we arrived, but we decided to hang around as there was plenty to look at in the street. There were tonnes of bikes just rotting on the road, and the entrepreneur in me was thinking about how much all that was worth on eBay… haha.. anyway back to Pete's helmet…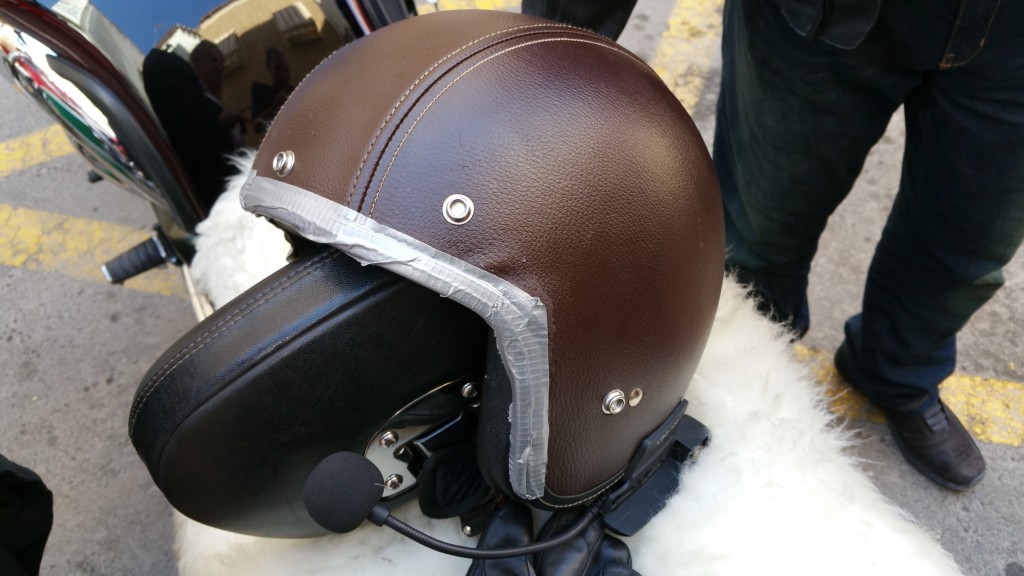 The owner of the shop arrived, and we all walked in and Pete started trying on helmets and to be fair he did give it a good shot and tried on a number of them. However, none really fitted his rufty tufty biker image The helmets in the shop would have been better suited for someone on a pink scooter with a basket on the front. We managed to convince Pete that he should just remove the leather on his existing helmet and see what can be done with it. I joked that it may be pink underneath, and he would have to ride with a pink helmet.
We were off again and on the search for the roads where they test-drive the Jaguar F Type. I was excited to head this way not only for the promise of some epic bends but the chance to see some top secret F Type Jaguar giving it the full beans through a bend. I am a massive petrol head, and if you read my other site BHP Cars, you would know how much I would like to see something like that.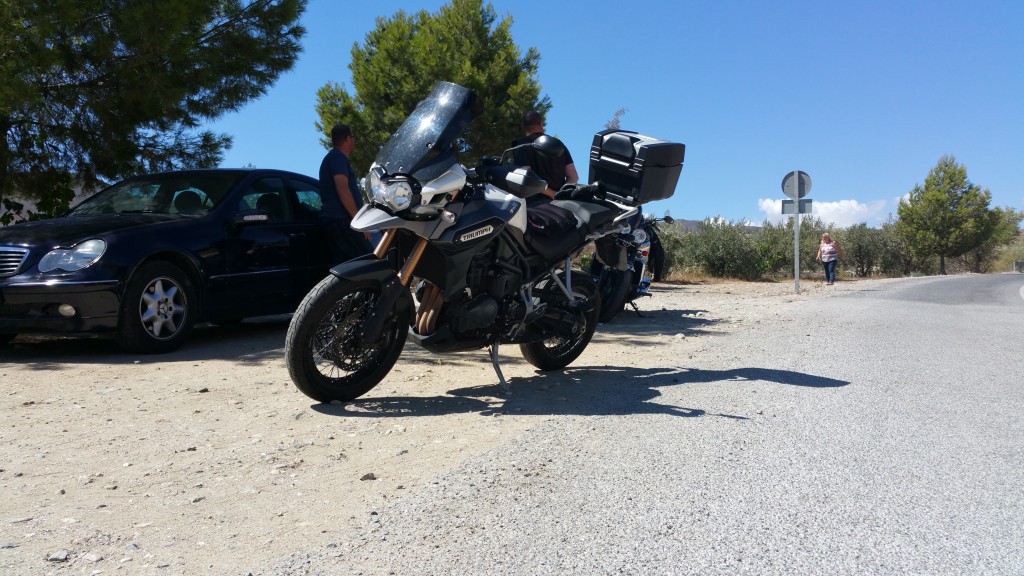 For the next few hours, we chased the tarmac through the hills and had a whale of a time pushing hard through the corners, and even though we had pillions the bikes felt nimble. I found it helped me talking Jane (the wife) through the corners and explaining what I am doing and why.
We stopped for lunch and then headed back to our apartment where we spent the rest of the day relaxing by the pool and drinking beer, lots of beer.