Moto Rapido of Winchester has been confirmed as the 2013 Ducati UK dealer of the year. This award is the most prestigious of the awards given by the UK subsidiary and is recognition of the overall hard work and dedication to the brand. This independent solus dealer has been part of the Ducati dealer network since 2005 and is renowned by its customers for their enthusiasm, professionalism and passion for the brand.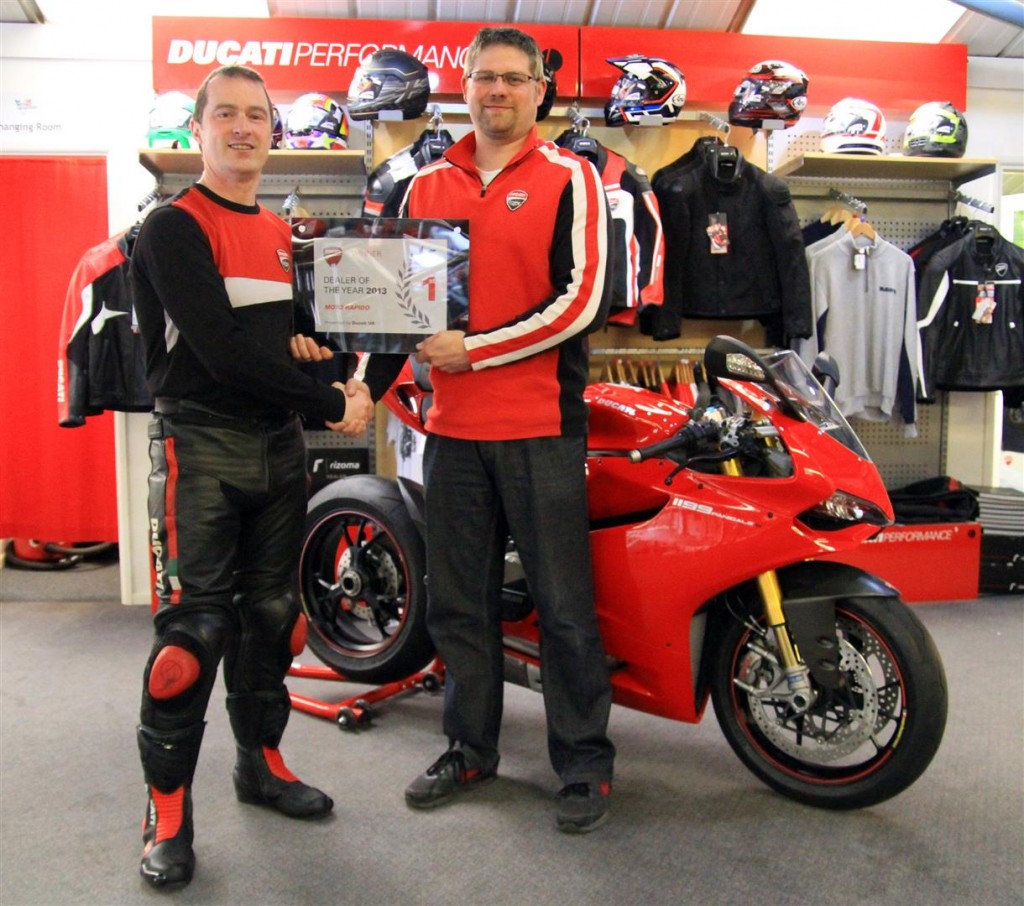 Steve Moore, Managing Director, Moto Rapido:
"Dealer of the year is the most prestigious award from Ducati and the whole of Moto Rapido is thrilled to have this recognition.  To win this award, every aspect of the dealership has to be to a very high level and the service and professionalism of my team is something I am extremely proud of.  In 2005 we won 'best new dealer' and have since won and been commended for four other accolades.  Consistently winning these awards is down to all the team here really going the extra mile and taking pride in their work.  I have been keen to win this one since we started with Ducati. It will be displayed with great pride in the shop."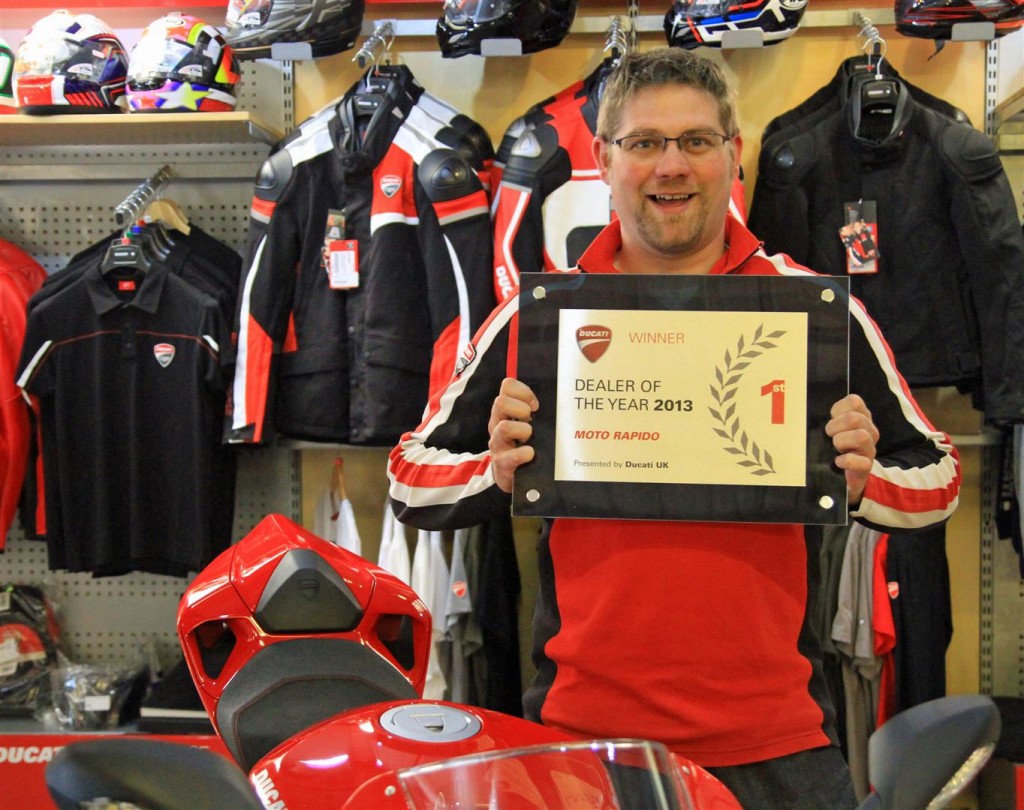 Tim Maccabee, Managing Director, Ducati UK
"I am delighted that this award goes to Moto Rapido who are one of our most committed and pro-active dealers in the network.  Steve Moore and his team are Ducati through and through and a credit to the brand, showing passion and professionalism both in the dealership and on the race track. Moto Rapido also has consistently achieved strong results helping Ducati to achieve its sales successes over the last few years."
Another notable award winner is P&H Motorcycles for the award for 'Notable Contribution to the Brand'. This is in recognition of the continued commitment and professionalism from this long serving dealer.
The full list of dealer awards can be seen in the attachment.
To find your nearest Ducati dealer visit www.ducatiuk.com/find_dealers/index.do