These photos have done the rounds a lot in the past on the internet and i have seen the car and bike up close when the police bought them to a local university to drive home about driver and rider safety so I figured it would be a good idea to share them to continue the education and hopefully make more people aware.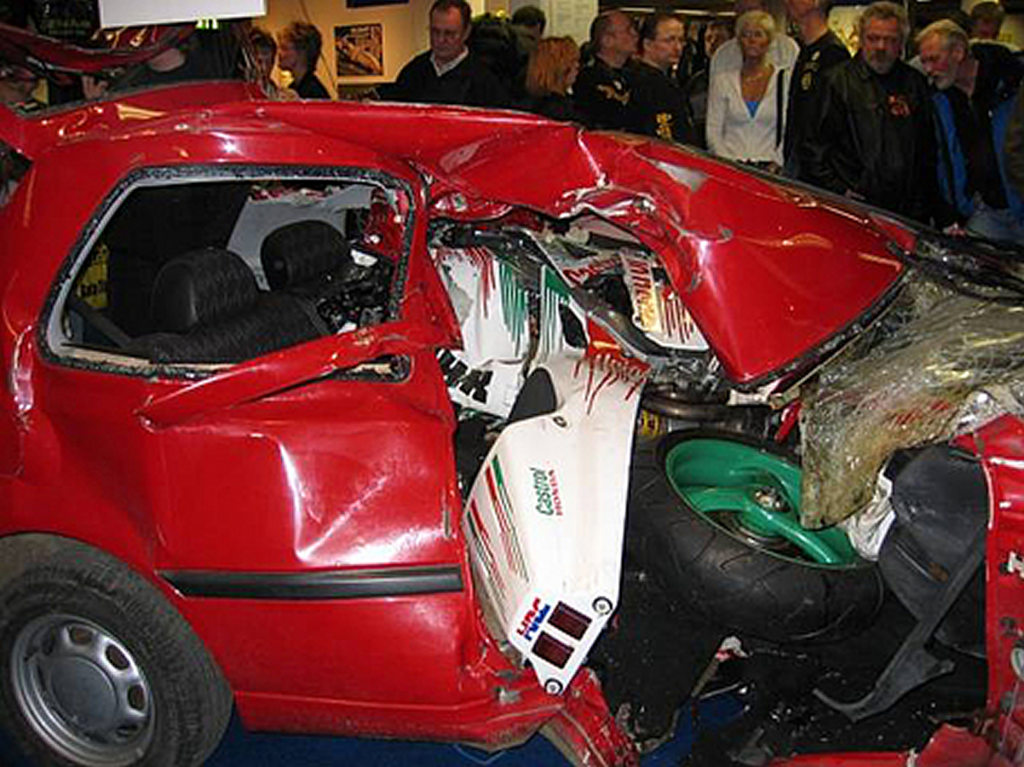 So this is what happened to this Honda Fireblade and VW…
The Honda Fireblade  rider was traveling at approximately 85 mph and the VW driver was talking on her mobile phone when she pulled out of side street and apparently not seeing the biker. The biker was not able to act quick enough to avoid the accident.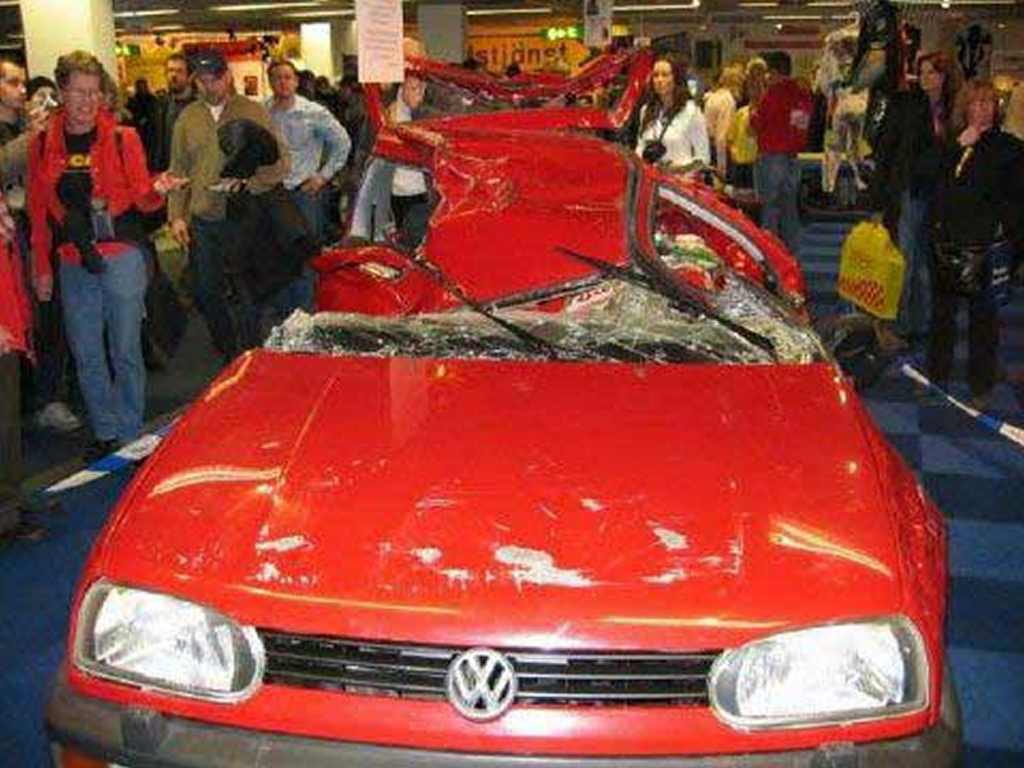 The VW had two passengers and the biker was found inside the VW with them, which does not even bear thinking about. The VW actually flipped over from the force of the impact and landed 20 feet away from where the initial impact took place.
All three people died instantly… it is a sad sad story and I am sure this is going to hit hard with a lot of people and I am sorry if it upsets you. But if you are a biker then please think that the car driver has not seen you and if you are a car driver get off your damn phone and look for bikers at junctions.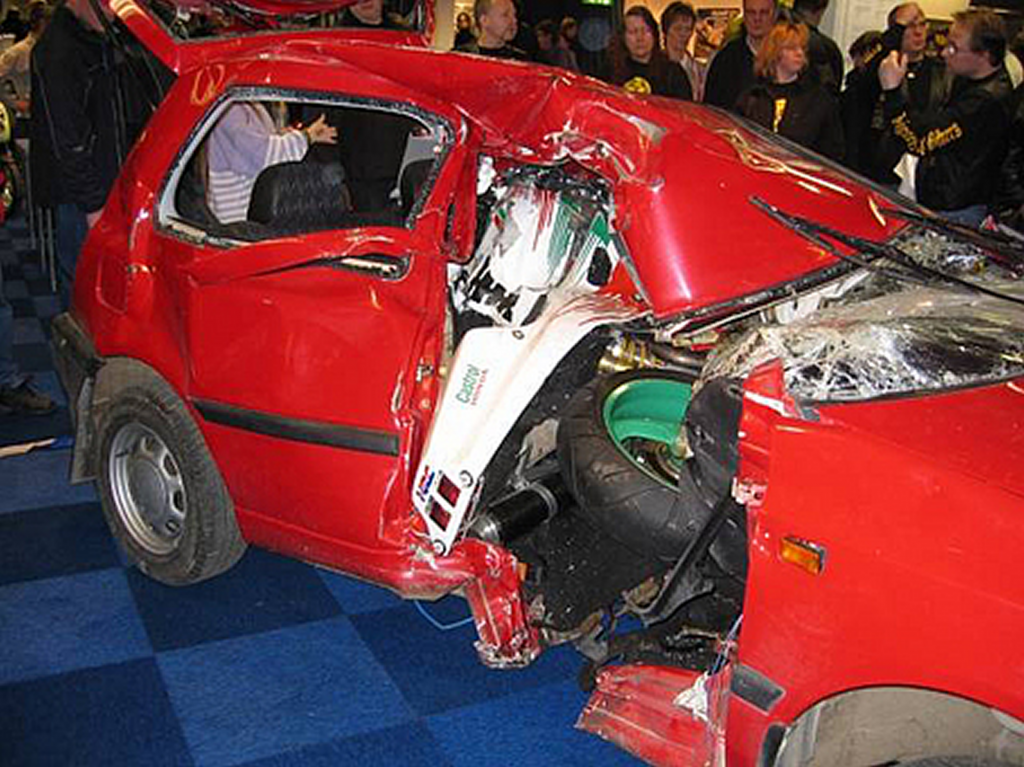 Please keep sharing this and hopefully it will save at least one person from a tragic end