My Motorcycle Check top tips for UK used motorbike buyers in June and July 2015, including bike of the month: BMW R1200GS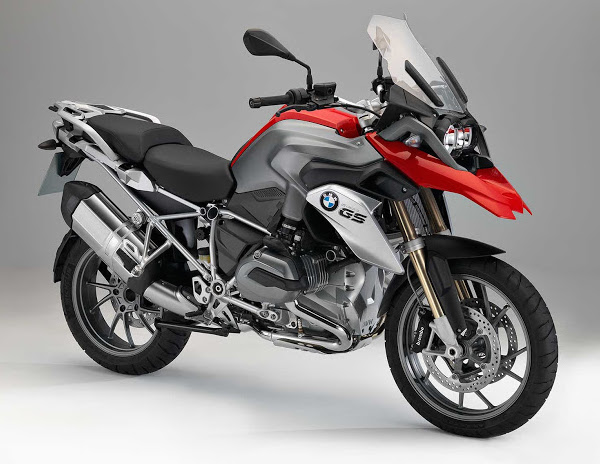 There is demand out there for both new and used bikes
Decline in the region of 10% in the moped sector
Never pay cash, trust your gut feeling and check before you buy
"Always popular, there are plenty of BMW R1200GS examples available" – Rob Hobson
My Motorcycle Check – the UK's No.1 motorbike and scooter provenance website – has saved many a biker from making an expensive two-wheeled mistake. In these monthly bulletins its Valuation Team's experts reveal significant trends in the UK market and choose a 'bike of the month'.
My Motorcycle Check's Rob Hobson said: "Always popular, there are plenty of BMW R1200GS examples available in the used market. Our advice is to shop around for a high spec one with below average miles. As always, do a history check to ensure the one you're looking at is what it claims to be."
As to market trends, Hobson said: "Given the struggles of the post-recession period, it is encouraging that there is demand out there for both new and used bikes. However, based on the general buzz around the market, there is definitely a nagging feeling that it should be busier. Perhaps the mixed weather conditions throughout May held the market back a little. A prolonged spell of proper summer conditions always brings a positive lift.
"New bike sales to the end of April were around 11.5% up for the year so far, compared to 2014. April as a month was ahead of the same month last year by over 10%. However, these headline figures hide a continued decline in the region of 10% in the moped sector, a trend as worrying as it is surprising.
"In terms of stand out models, the new Yamaha Tracer is one of the top sellers so far this year, while Ducati dealers report strong demand for the Scrambler variants.
"At a recent Triumph dealer open day, we saw two bikes suggested as being the best of their era. One was an early model Trident 900 triple, with 75,000 miles on the clock, one owner from new. The other was a 2005 Rocket III, which was like new and had 64,000 miles on the clock.
"For every 10 used bikes, maybe nine will have relatively low mileage, so the one with high mileage will be less desirable. These are natural market forces but we do seem to underestimate the potential of nearly all new motorcycles."
My Motorcycle Check's parent company, CDL Vehicle Information Services, performs over a million look-ups a day for companies including AutoExpress, CompareTheMarket, Confused.com, Go-Compare, Moneysupermarket, Swiftcover, Tesco Compare and WhatCar?.
It uses up-to-the-minute data from the Police, the Driver and Vehicle Licensing Agency (DVLA), the Association of British Insurers (ABI) and major finance houses including Lloyds TSB and Santander.
To help UK consumers make the right choice, MyMotorcycleCheck.com provides an instant snapshot of all the key vehicle information. For only £4.95 you can confirm whether your potential pride and joy has ever been scrapped, stolen or written-off, has any money owing on it, has had a plate or colour change and much more.
Know what you're getting onto: My Motorcycle Check