With fifty years of motorcycle manufacture and heritage as a solid foundation, Kawasaki used a Press Event on its booth at the EICMA motorcycle show in Milan to unveil its complete road bike range for the 2016 sales season and look to the future, which includes the new J125 scooter, special Z800 and Z1000 'Sugomi Editions' and the Ninja ZX-10R 'Winter Edition'.
President of the Motorcycle and Engine Company, Mr Kenji Tomida was an honoured guest at the show and gave the keynote speech highlighting new models focusing in particular on strategies for the future, as well as showing for the first time a concept sketch based on Kawasaki's unique Supercharger technology.
Christened the SC-02 or 'Soul Charger', the un-faired 'naked' concept illustration revealed a machine with visual clues pointing to a smaller capacity than the litre class Ninja H2 and Ninja H2R that it shares much of its technology with.  Mentioning that 'Soul Charger' represented the possibility for Kawasaki to make forced induction technology 'scalable', Mr Tomida offered a tempting insight into just one possible direction for Kawasaki's in-house designed and manufactured Supercharger.
New J125 scooter
In terms of the new season, Kawasaki unveiled the new J125 scooter, a partner to the highly regarded J300. The A1 driving licence category machine marks an exciting entry for the company into the hard fought and popular 125cc scooter market. Sharing many features with the J300, Kawasaki expects strong interest in the J125 which features ABS braking, an automatic under-seat courtesy light and shutter style security ignition as well as the convenience of a rider friendly 12v on-the-go charger socket.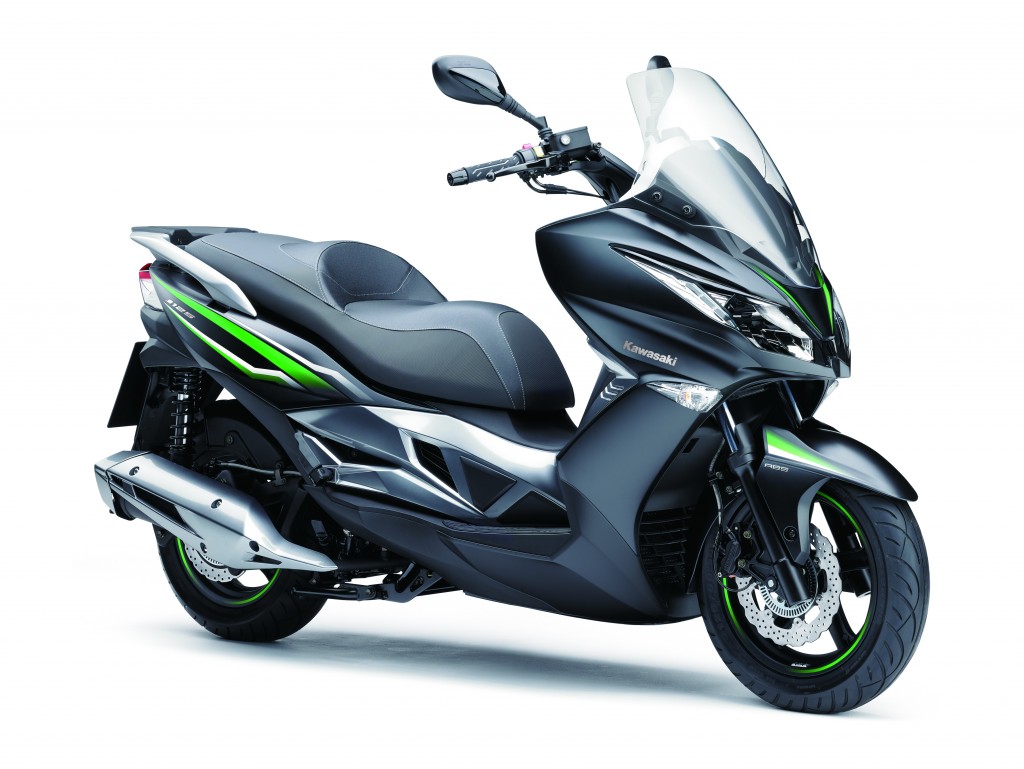 Created in partnership with Kymco, the J125 features a deeply padded seat, 'twist-and-go' CVT transmission, electric starting, fuel injection and water-cooling to ensure that traffic beating fun rides and daily commuting are as plush and stress free as possible.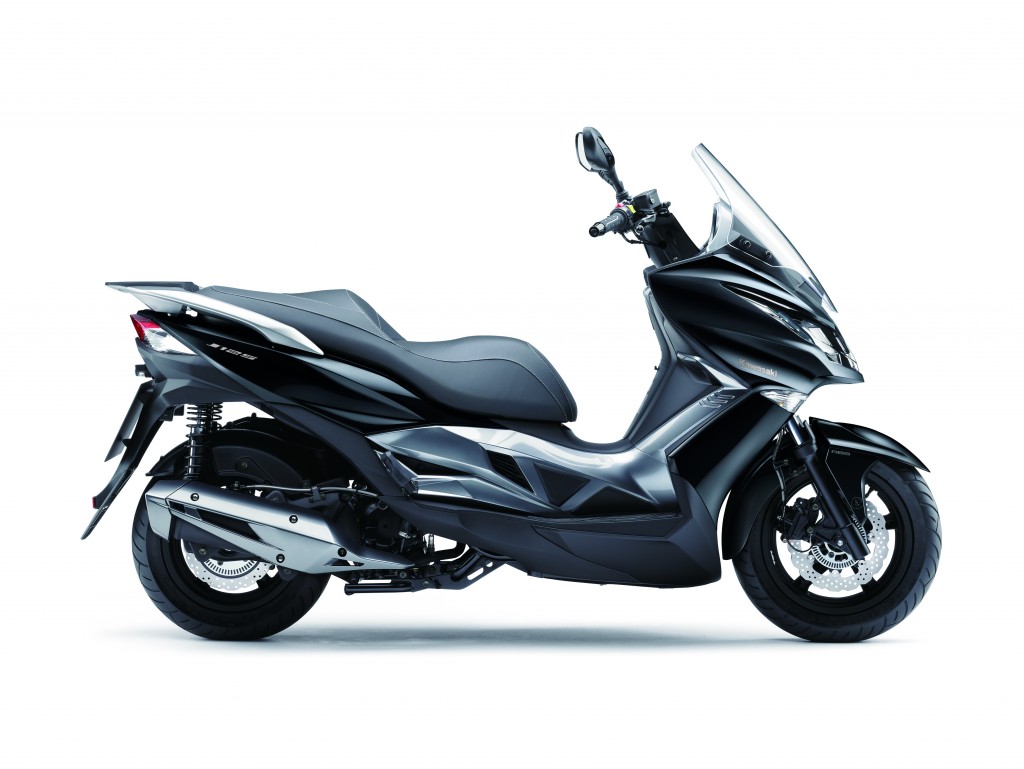 As Shigemi Tanaka of Kawasaki Motors Europe commented: "The J125 will take Kawasaki into new areas of the European powered two wheeler market.
"The J300 has quickly established a reputation for quality and fun, now it is time for Kawasaki to enter one of the most popular scooter segments, the 125cc class.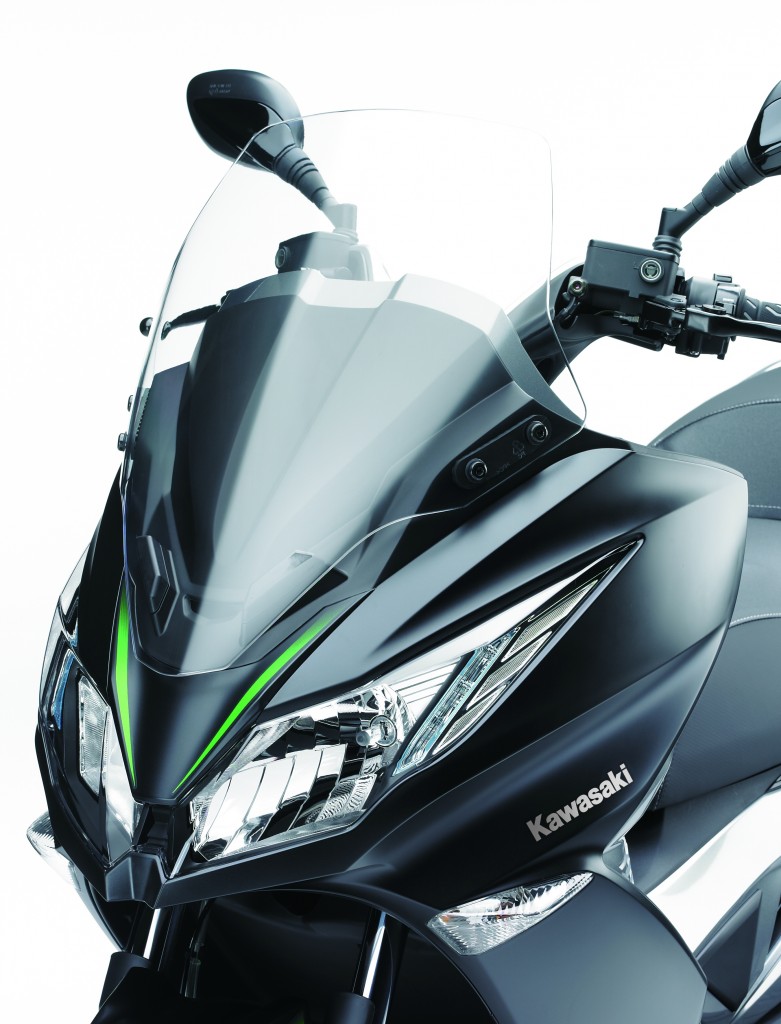 "We hope the J125 will attract those who already understand the benefits of scooters in the crowded urban environment, as well as those who see this A1 driving licence category machine as their first taste of the fun and freedom on a powered two wheeler."
Special Z800 and Z1000 'Sugomi Editions'
Additionally, two new variants of the Z family gained their public debut at EICMA. The Z800 and Z1000 'Sugomi Editions' take Kawasaki's styling and engineering concept to the next level for these popular naked class motorcycles with new burgundy and black colour treatments plus accent anodising and model specific Akrapovic silencers for each machine.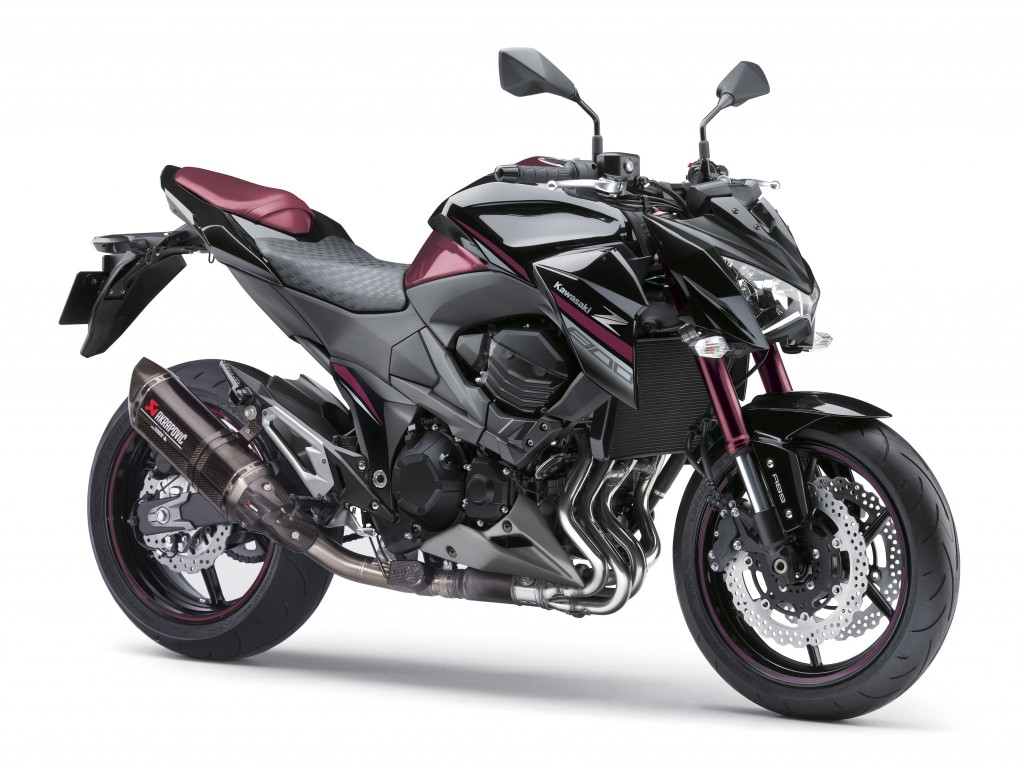 Already established as part of the DNA of both the current Z800 and Z1000, Sugomi is the overarching approach to both engineering and design employed by Kawasaki to ensure that both styling and engineering were given and equal voice throughout the development phase of these popular naked class machines.
Taking that approach to the next level the duo of special edition machines feature distinctive dark red and black colour and graphic treatments, anodising of selected parts such as fork legs, special wheel rim tapes and, to add an extra flourish and signature sound, Akrapovic exhaust silencers.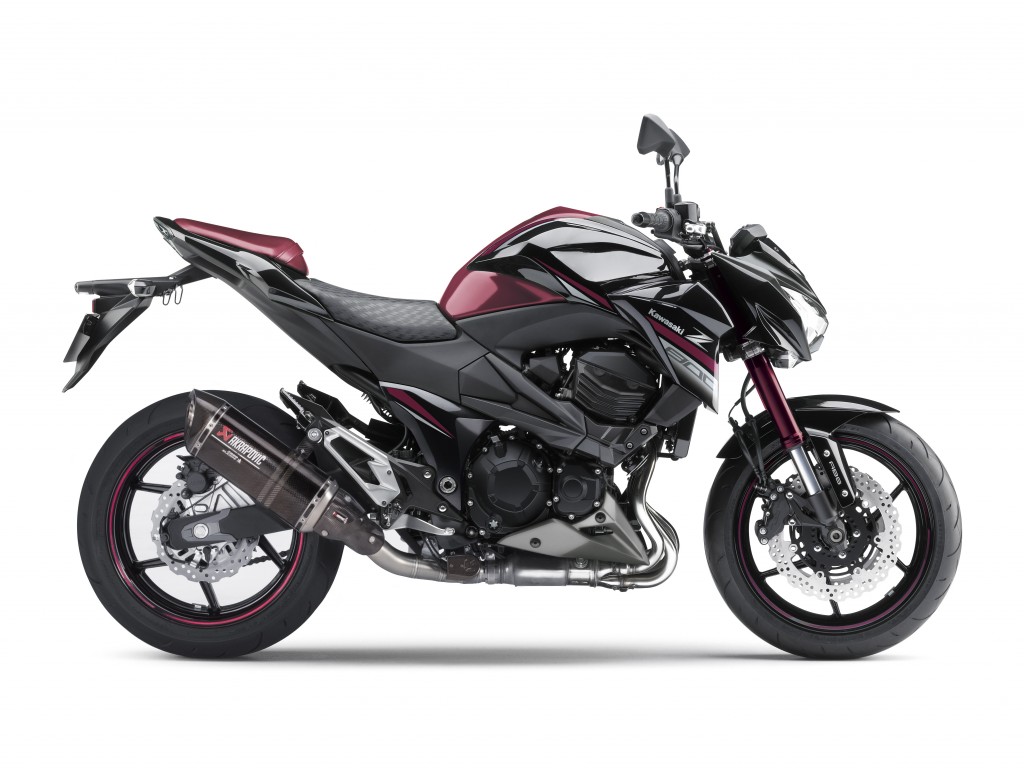 To be sold alongside the standard versions of the Z800 and Z1000 for the 2016 sales season, the Sugomi brothers are distinctive style statements according to Shigemi Tanaka of Kawasaki Motors Europe:
"From the introduction of the original Z1000 and then Z750 the Kawasaki Z machines have been in huge demand across Europe. For 2016 I am delighted to see that we have these two new machines pushing the boundaries of the unique Kawasaki Sugomi approach."
New Winter Edition Kawasaki Ninja ZX-10R
Adding to the interest generated at the recent debut of the 2016 Ninja ZX-10R at Barcelona, the machine that has been jointly developed between the Kawasaki Racing Team and Kawasaki's Akashi factory was joined by a brand new variant in Milan. Dubbed the Ninja ZX-10R 'Winter Edition' – and resplendent in its svelte matt black and white testing livery – the new machine features the KRT 'Snowflake' logo plus Japanese kanji 'fuyu' character appropriately meaning winter. Complete with a racing team partner road-legal Akrapovic silencer as standard, the ZX-10R Winter Edition looks set to answer requests for such a machine by many Kawasaki fans from across Europe.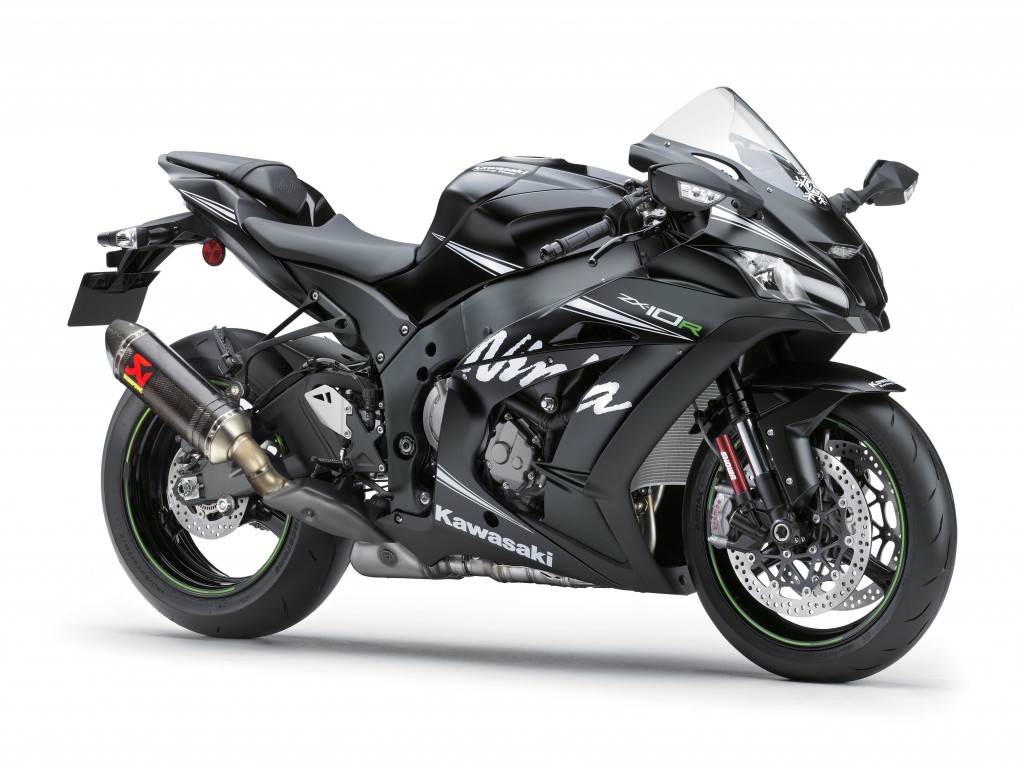 "For some years we have been asked if there will be a special 'Winter Edition' of the Ninja ZX-10R", commented Shigemi Tanaka of Kawasaki Motors Europe.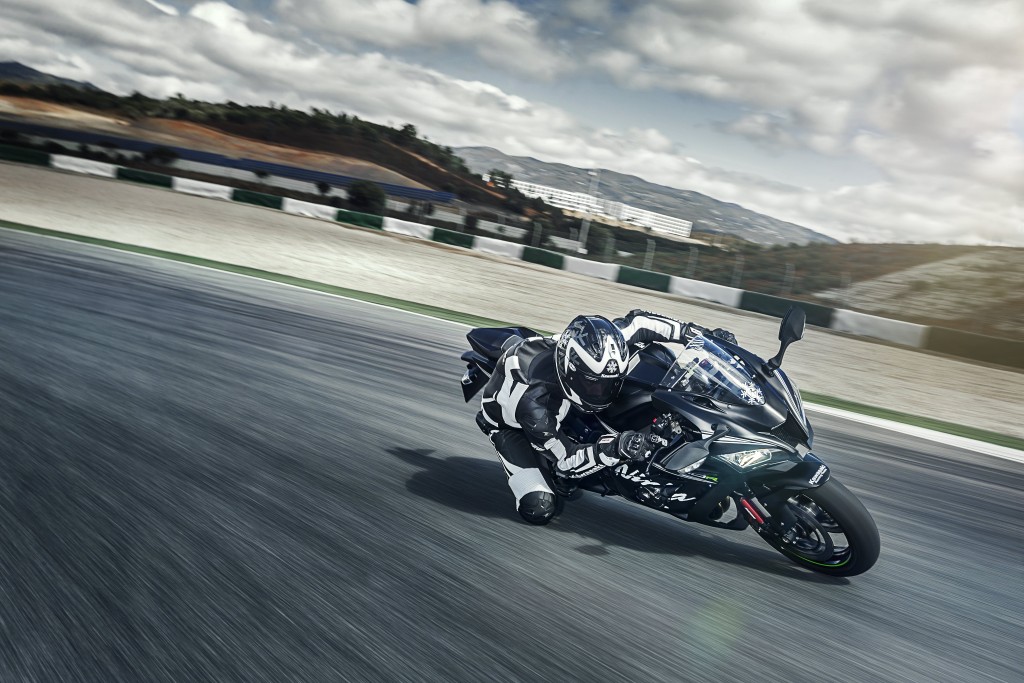 "Now seemed the perfect time with such success for Jonathan Rea and the racing team in the World Championship plus the launch of a brand new Ninja ZX-10R for 2016 that is the result of a joint development between KRT and the Kawasaki factory in Akashi. "
2016 ZZR1400 Performance Sport
For fans of the larger capacity classes, the company highlighted the new-for-2016 ZZR1400 Performance Sport model which will run alongside the ever-popular standard version. Boasting twin Akrapovic silencers as standard, the machine also features an Öhlins TTX39 rear shock absorber, a higher wind-screen and a Brembo braking package comprising M50 monobloc calipers, 310mm disc rotors plus steel mesh hoses and a Brembo radial pump front master cylinder.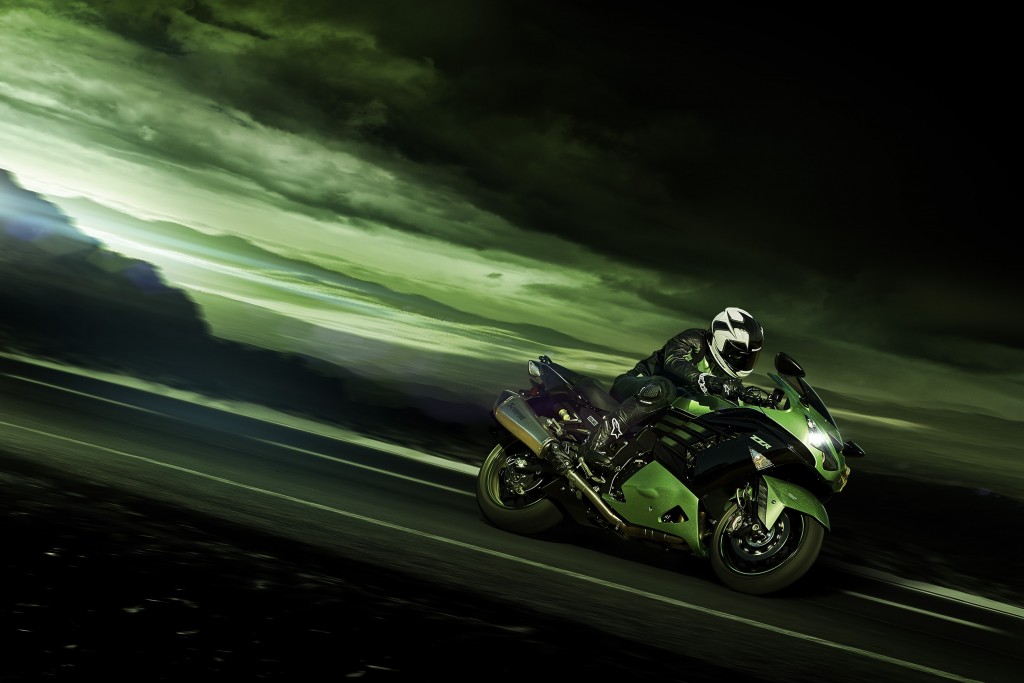 Refreshed ER range
Kawasaki's ever-popular ER-6n and ER-6f range of parallel twin cylinder engined machines receive a make-over for the coming season with new colour and graphic treatments for each model. With new graphics including a duo-tone fuel tank treatment and pin-stripe plus contrasting rear shock absorber spring and wheel rim tape highlights, the ER-6n will be available in three colour options: Urban City White/Metallic Spark Black, Candy Lime Green/ Metallic Spark Black and Metallic Carbon Gray/ Metallic Flat Spark Black.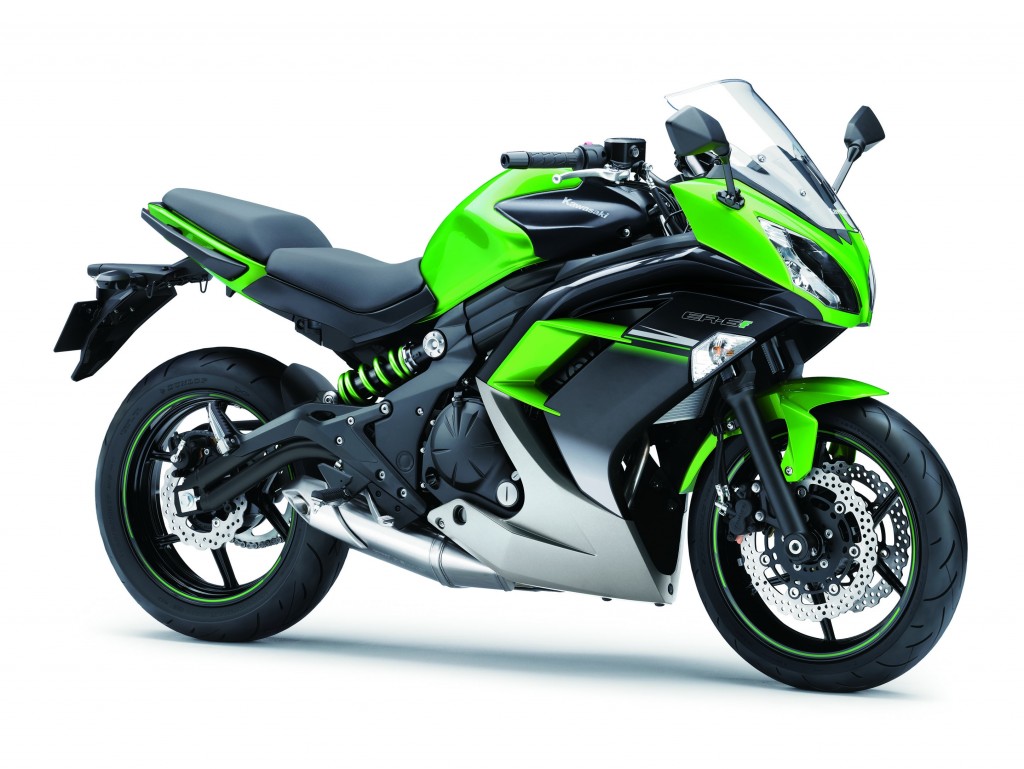 For the faired ER-6f its sporting personality is brought into even greater focus with a purposeful approach for each machine in the three colour options taking the nimble sport machine into 2016 with confidence. ER-6f colour options will be: Candy Lime Green/ Metallic Spark Black, Candy Persimmon Red/ Metallic Spark Black and Metallic Carbon Gray.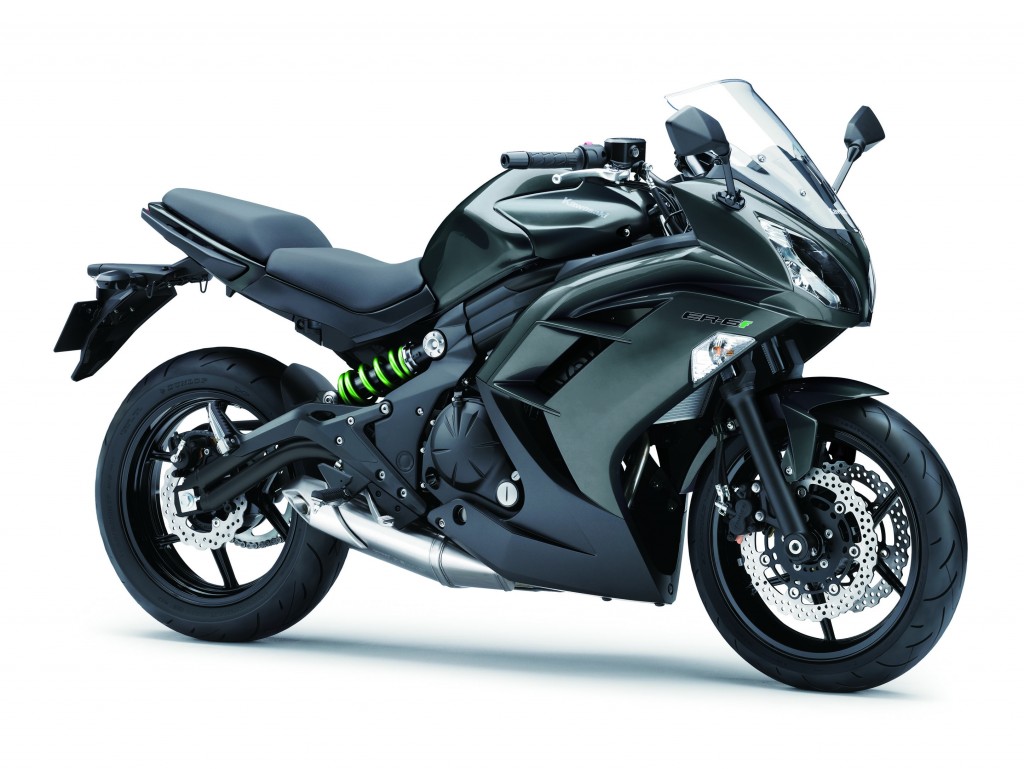 Appropriately, given the models unveiled, Mr Tomida looked ahead with confidence:
"Kawasaki is very much a company with a valuable past. A company that values the present and looks forward with optimism to the future – please join us on our exciting journey."