25 years after the release of the Evasion, Montesa Honda presents a new, non-trials focused model, set to be showcased at EICMA, Milan later this month.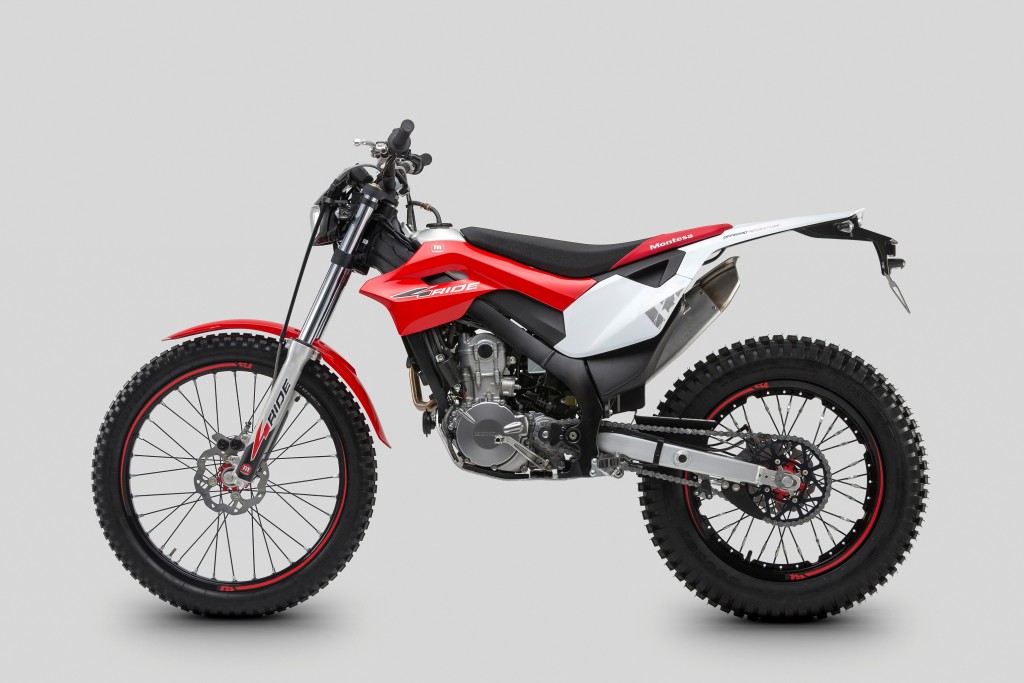 Montesa celebrates its 70th anniversary with its biggest announcement yet. Just a few months after the release of the new Cota 300RR, the launch of the 4RIDE expands the Montesa offering to a total of 4 different models, including the existing Cota 4RT260 and 4RT260 Factory.
With the new 4RIDE, Montesa will reach a wider range of riders, by reinventing the concept of off-road. This new model was made to enjoy the outdoors, particularly the mountain, in a fun and easy way.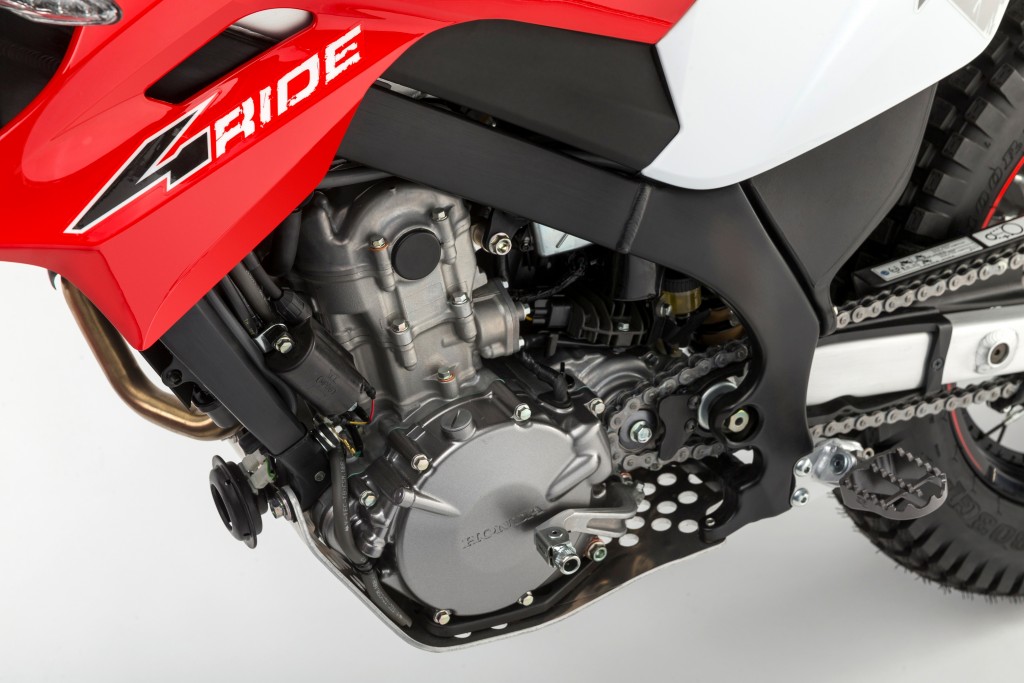 The 4RIDE can still be identified by Montesa's classic traits: advanced 4-stroke technology, its environmental credentials and the quality of its components. In fact, the model has been designed completely by the technical team at Montesa Honda's production plant in Santa Perpètua de Mogoda.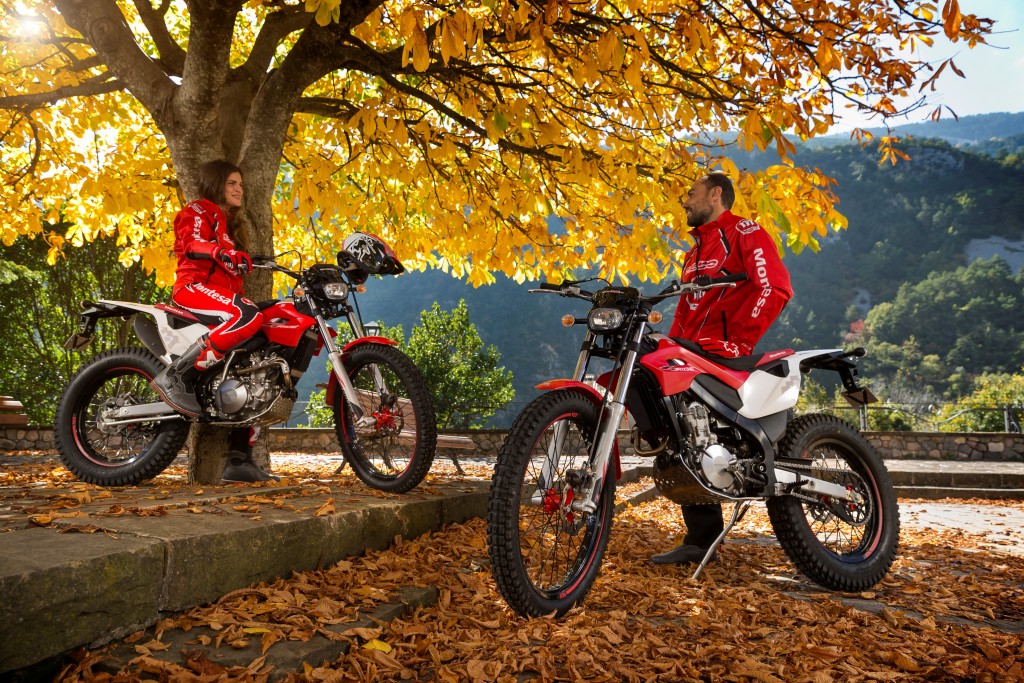 The development team of the 4RIDE took the basis of the Cota 4RT260 to create a motorcycle for adventure riding, with all its well-known advantages of excellent response, lightness and versatility. To achieve this, the thermodynamic group features a completely revised gear ratio, wider than on the trials motorcycles, offering the rider more comfort at a steady speed and improved performance on long routes. With the same objective in mind, the ergonomics have also been revised, incorporating a seat and elevating the height of the suspension system, including both the fork and the shock absorber.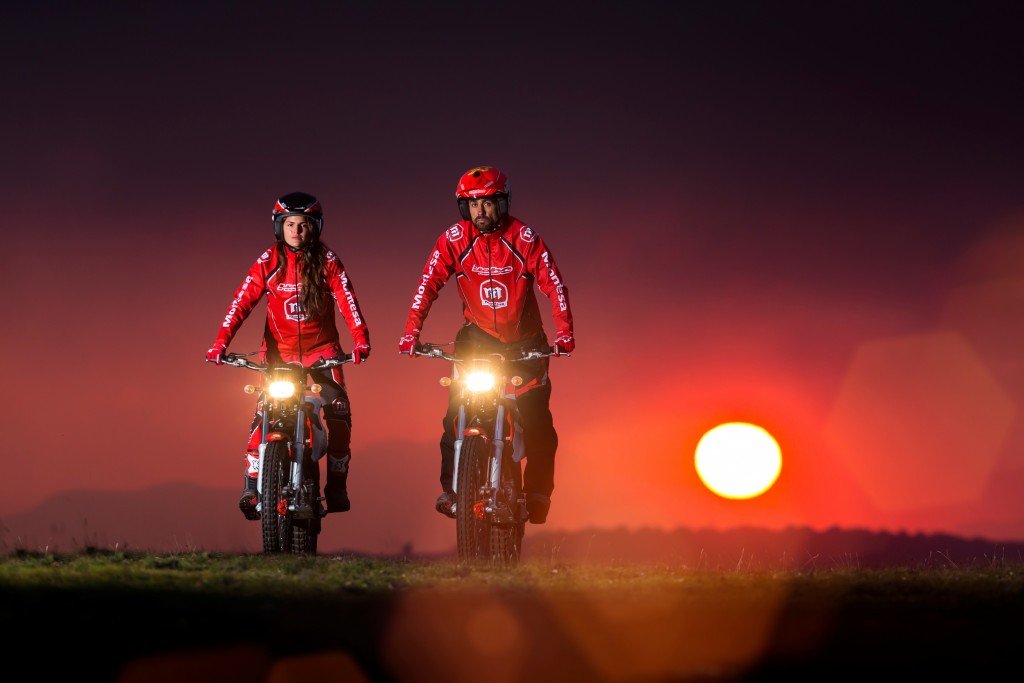 Another significant aspect, especially when it comes to the adventure characteristics of the model, is the increase of the fuel tank capacity to 4.4 litres (in comparison to the 1.9 litres of the trial models within the range).  This delivers a tested range of 75 miles.
Furthermore, under the seat – easily removed without the need for extra tools – there is a surprisingly generous cargo space.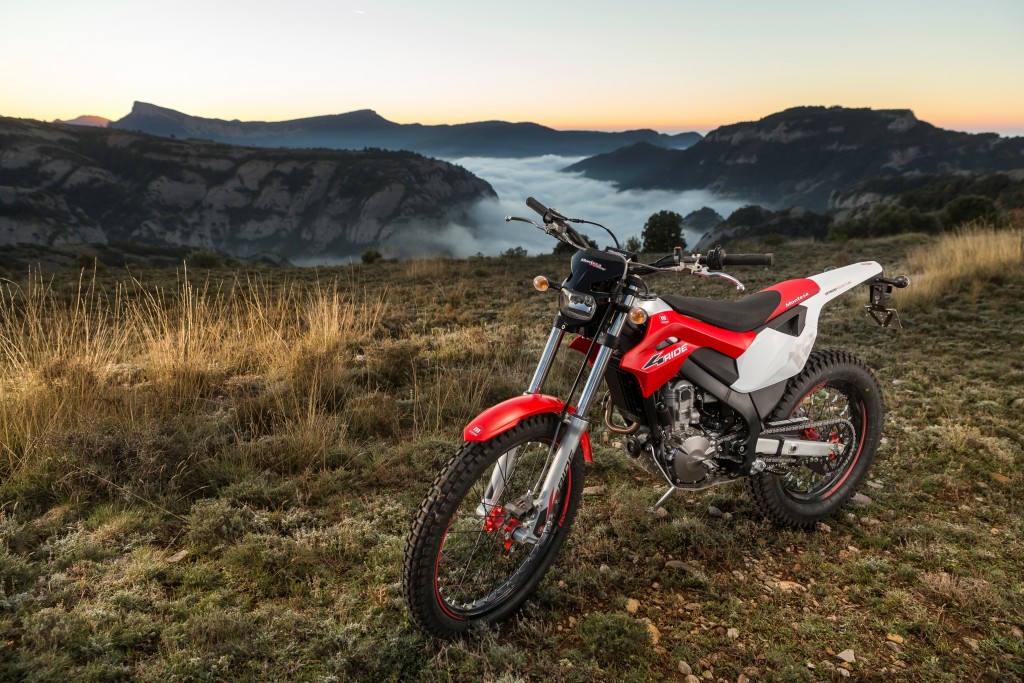 The motorcycle will be presented to the general public for the first time at EICMA, Milan on 19th November and will be available in showrooms in early 2016.