PETRONAS Yamaha Sepang Racing Team are ready to go racing again in 2020
with riders Franco Morbidelli and Fabio Quartararo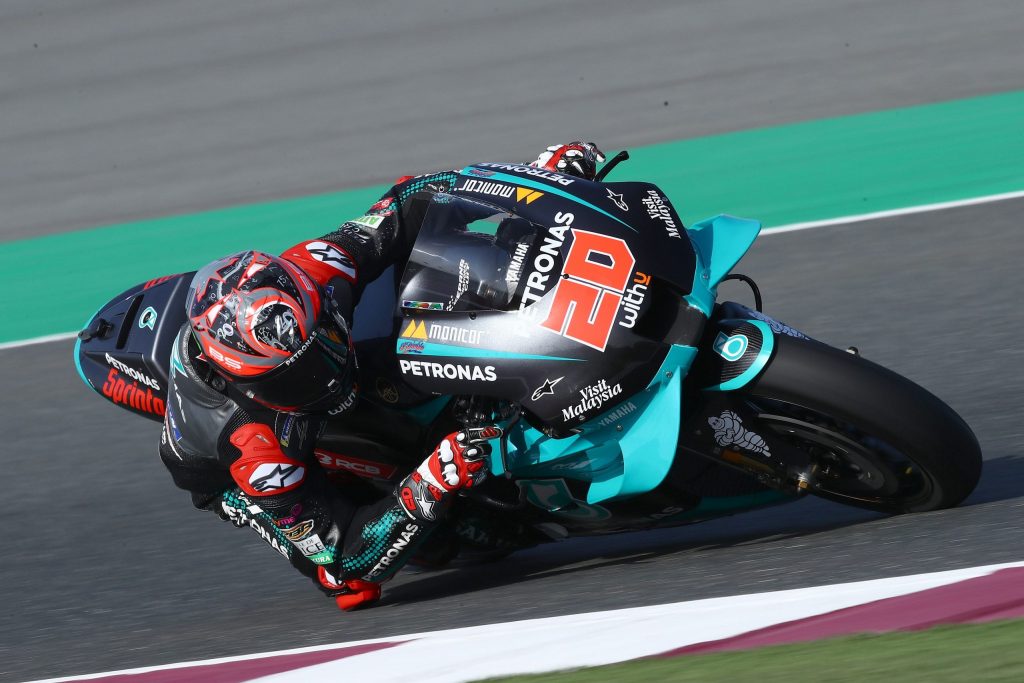 Following on from MotoGP's calendar announcement, PETRONAS Yamaha SRT and his riders Franco Morbidelli and Fabio Quartararo, are looking forward to the resumption of 2020 racing action.
Although the Moto2 and Moto3 categories enjoyed the first round in Qatar, the MotoGP class have yet to race in 2020. Both Franco and Fabio rode their Yamaha YZR-M1 machines at the launch and had successful pre-season tests at Sepang International Circuit, Malaysia, and Losail International Circuit, Qatar.
The 2020 MotoGP World Championship will consist of 13 rounds across Europe between July and November, with the potential for four overseas rounds to be contested in November and December. The first of these rounds will see the team travel to Spain for two weekends of racing action at Jerez on 19 and 26 July.
PETRONAS Yamaha SRT have been implementing additional health and safety measures in order to maintain safe working conditions for all team members.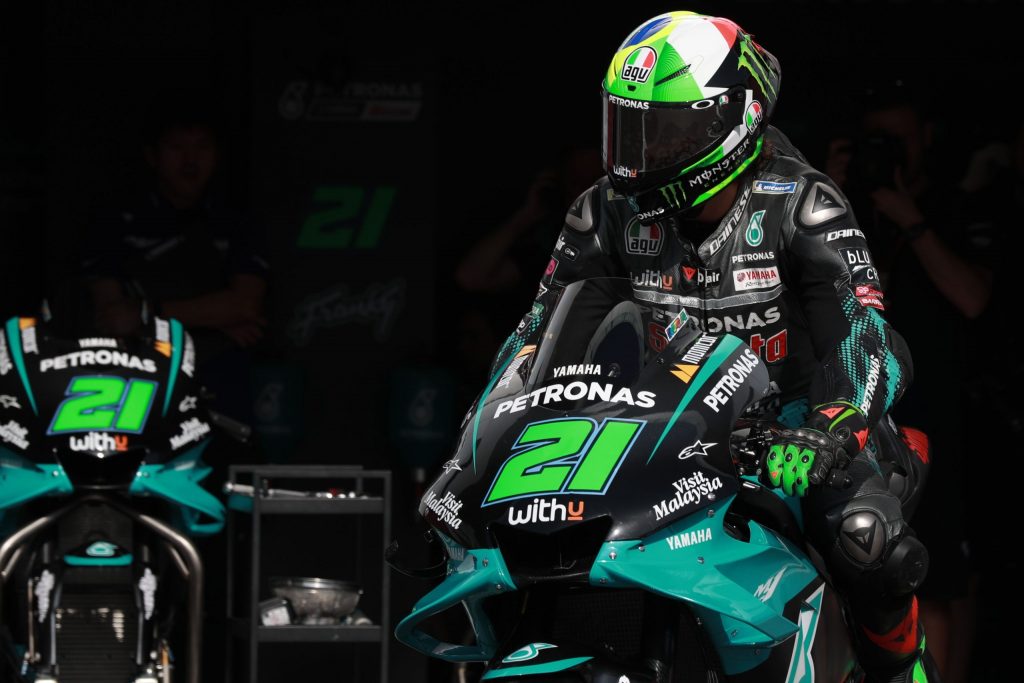 The entire PETRONAS SRT is looking forward to going racing again, however the fans, some team members, partners and media will be sorely missed at the races. The team wishes them well, thanks them for their support and hopes to see them all again soon.
Razlan Razali – Team Principal
Finally, it looks like we will be going racing again! The restart of the 2020 season has come about through tireless work from Dorna, IRTA and the FIM and we are thankful to be able to get back to what we do as a team so quickly. Whilst we will be returning to race action, it will look rather different at the track. The first races will be without fans and with fewer people in the paddock than previously. In time, we hope to work back to normality but for now there are restrictions in place.
The initial calendar is Europe-heavy, but Dorna are pushing hard for non-European races too, with a deadline of the end of July to finalise the schedule. There is still the possibility that we will make visits to America, Argentina, Thailand and/or Malaysia. Given how much progress has been made in the past seven weeks, there's a lot of potential for many positive things to happen in the next seven weeks before the deadline.
Franco Morbidelli #21
We have a 13 race calendar confirmed, with maybe a total of 16 including Malaysia, for 2020! Of course, it won't be a normal calendar season but this is what's possible at the moment, I think we just have to be thankful. We will miss the fans a lot and the normal GP weekend atmosphere, but we understand that this is a provisional situation and soon we will be back to normal life. To get there, we need to keep acting safely and responsibly. Dorna and IRTA have been able to organise what seemed impossible, so now we must follow all their advice and avoid any last minute issues.
It's a really tight calendar with 13 races in 18 weeks, so no mistakes can be made and it will be really tough with almost no rest. It will also be interesting to see how everyone faces this challenge. As an Italian, I have a bittersweet calendar because we couldn't race at Mugello (although I will be able to train there and every year we have to do some laps there as it's so special for us) but we get to race at Misano twice. We rode there a lot recently with the Yamaha R1 so we have to take advantage of this! It's really important to have a date on the horizon and work towards it, because you don't know how difficult it is to prepare yourself for a non-confirmed target. I'm looking forward to seeing our team members in Spain and ride my #21 YZR-M1.
Fabio Quartararo #20
I'm really happy that we finally have a calendar. Thanks go to Dorna and IRTA for the great job done. I'm training really hard for it and we finally have a confirmed start date, so our target is now on July 19th in Jerez. It will be a different calendar, the only one that can go ahead in this extraordinary situation. We will have back-to-back races at the same circuit and less GPs, but I think the most important thing in this kind of championship is to finish races and go race by race. We will have to be really careful with crashes and injuries because, with such a tight championship, one injury can mean you're out for a lot of races. It will also be important to follow the protocols strictly.
Honestly after all the rumours during the last couple of months in the media, I never expected a race in France. It was a really nice surprise. Hopefully, if the worldwide situation improves, maybe they can also open the circuits to a small number of fans – that would be great. We miss them a lot! Now the most important thing is to step-by-step, stay healthy and later we will have time to enjoy the entire MotoGP experience again. If we can conclude the year at the home GP of the team in Malaysia it would be an extra bonus for a really difficult start of the year.