Check out this video of a rider at the Isle Of Man TT race and mechanic get engulfed in flames when a bike caught fire while refuelling. It happened during a Supersport 2 race and fuel was spilt onto the hot engine and exhaust.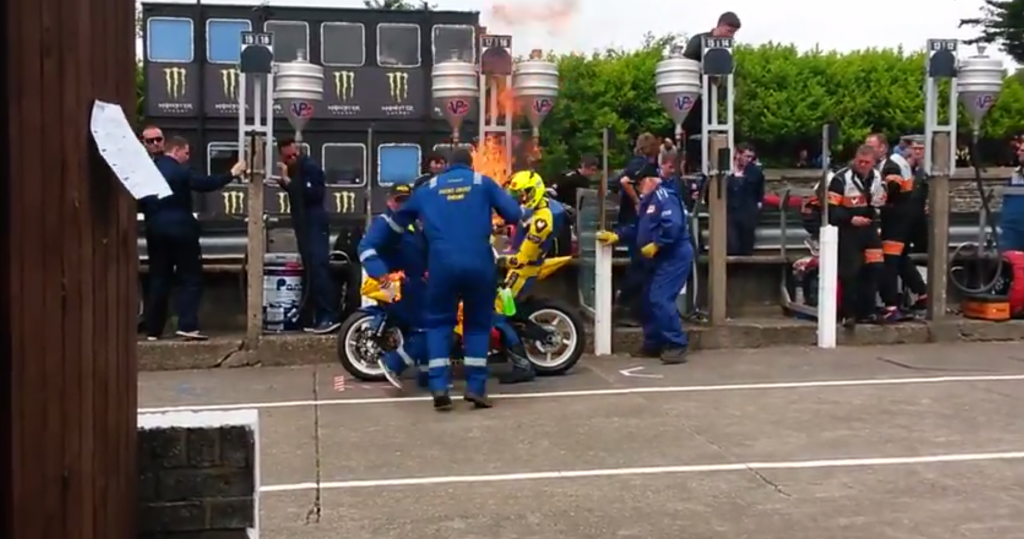 The Mechanic required hospital treatment to burns to his hands and face and stayed in hospital over night. Amazingly Wagstaff and the rest of the crew got away without any major injuries.
Please like and share this video….