SHARK Helmets will be presenting its 2016 range of helmets at this year's Motorcycle Live – including the brand new Evo-One, the latest innovation in the Evo range with an 'Auto-up and Auto-down' system, which automatically lifts the visor when raising or lowering the chin guard. It features the 'Autoseal' system which flattens the visor onto the helmet – which protects against water, cold and wind noise and has an aerodynamic profile as a result of state-of-the-art Computational Fluid Dynamics (CFD) techniques. Available in sizes XS-XXL, the Evo-One has a sunshield 23% larger than that of its predecessor, the Evoline. The interior is removable and washable and the helmet is compatible with SHARKTOOTH®, RRPs start from £309.99.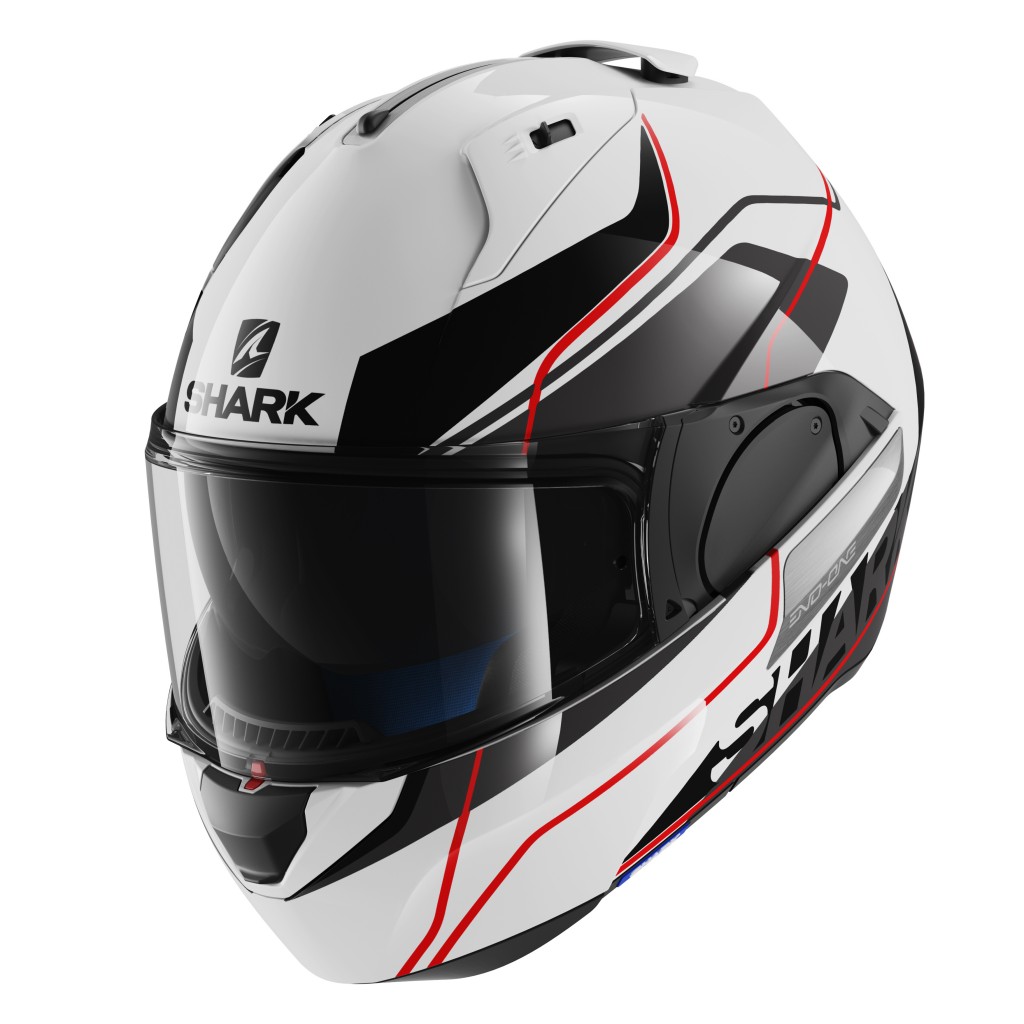 There's a new colour scheme in the Vision R range – the Vision R Cartney KAU – with an RRP of £249.99. Weighing just 1450g and constructed from multiaxial composite fibre, the helmet has panoramic vision – 125% overall vertical and 110% horizontal vision compared with the standard field of vision – and has an anti-fog visor position for rapid demisting, as well as an anti-fog visor treatment on the anti-scratch visor. It fastens using a micro-lock buckle system, features a quick release visor system, has SHARK's easy-fit glasses system and is SHARKTOOTH® ready.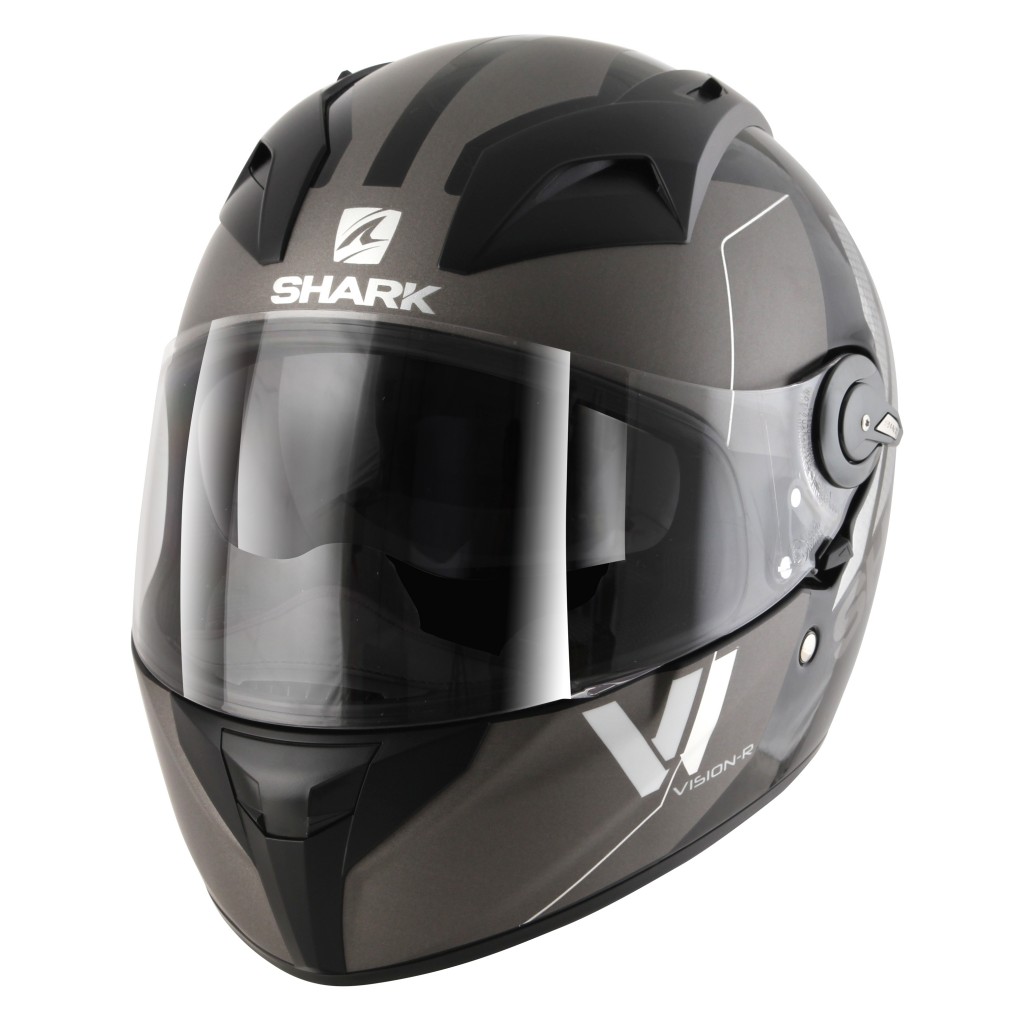 Fans of Carl Fogarty will be pleased to see SHARK offering an additional Foggy replica on the popular S700S – the S700S Foggy replica helmet RBA – a racing-inspired road helmet, with an RRP of £159.99. Constructed from injected thermoplastic resin, the helmet features a 2.2mm anti-scratch visor, dual position optimized ventilation, has SHARK's easy-fit glasses system, an integrated sun visor and removable, washable liners.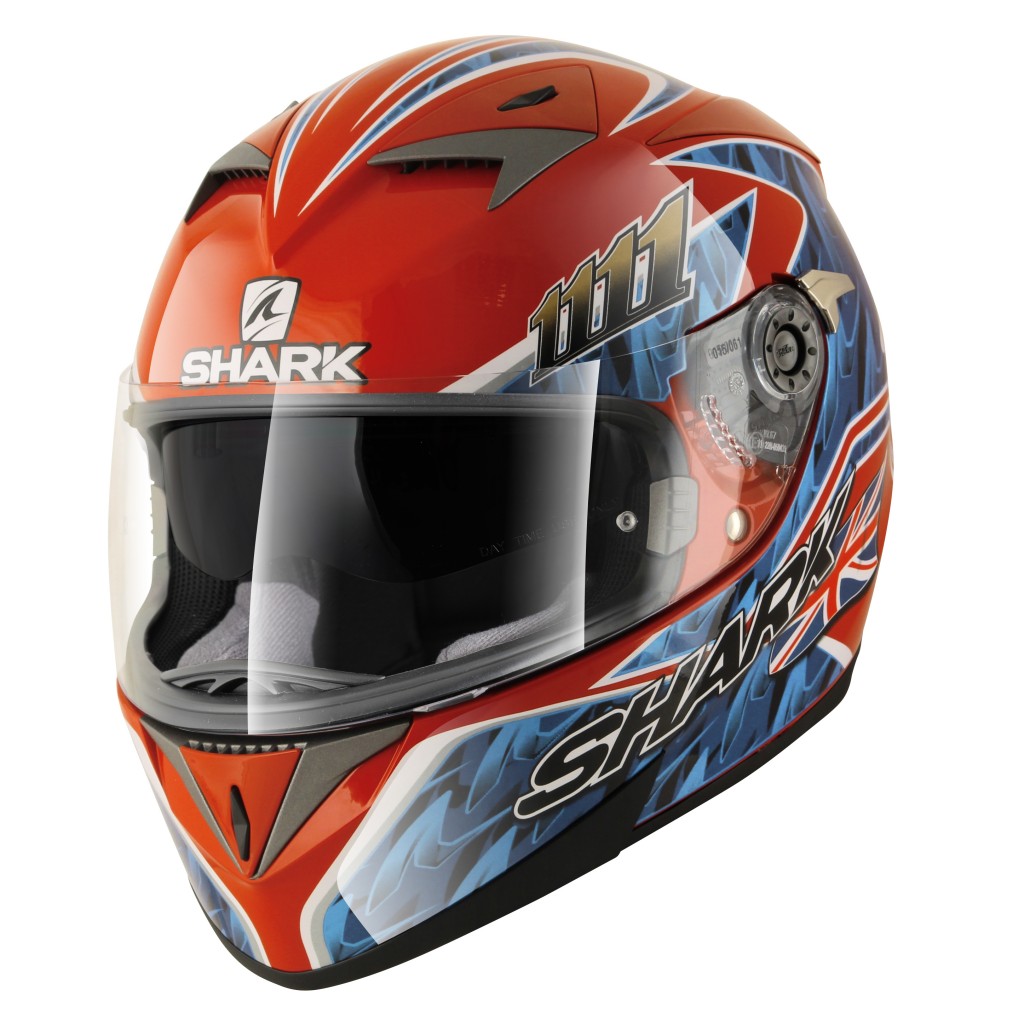 The Skwal, launched last year, has seen whole host of new colour schemes added to the range, including the Skwal Flynn KYA, a striking black with bright fluorescent yellow highlights. The first helmet with an inbuilt LED system, the Skwal has all the features associated with a prestigious SHARK lid, including: quick release visor system, removable and washable liners, 'Autoseal' system, SHARKTOOTH® compatible and Easy-fit system for glasses wearers. The Skwal has a Pinlock ready visor and has a 'Max Vision' Pinlock included. It has an RRP of £199.99.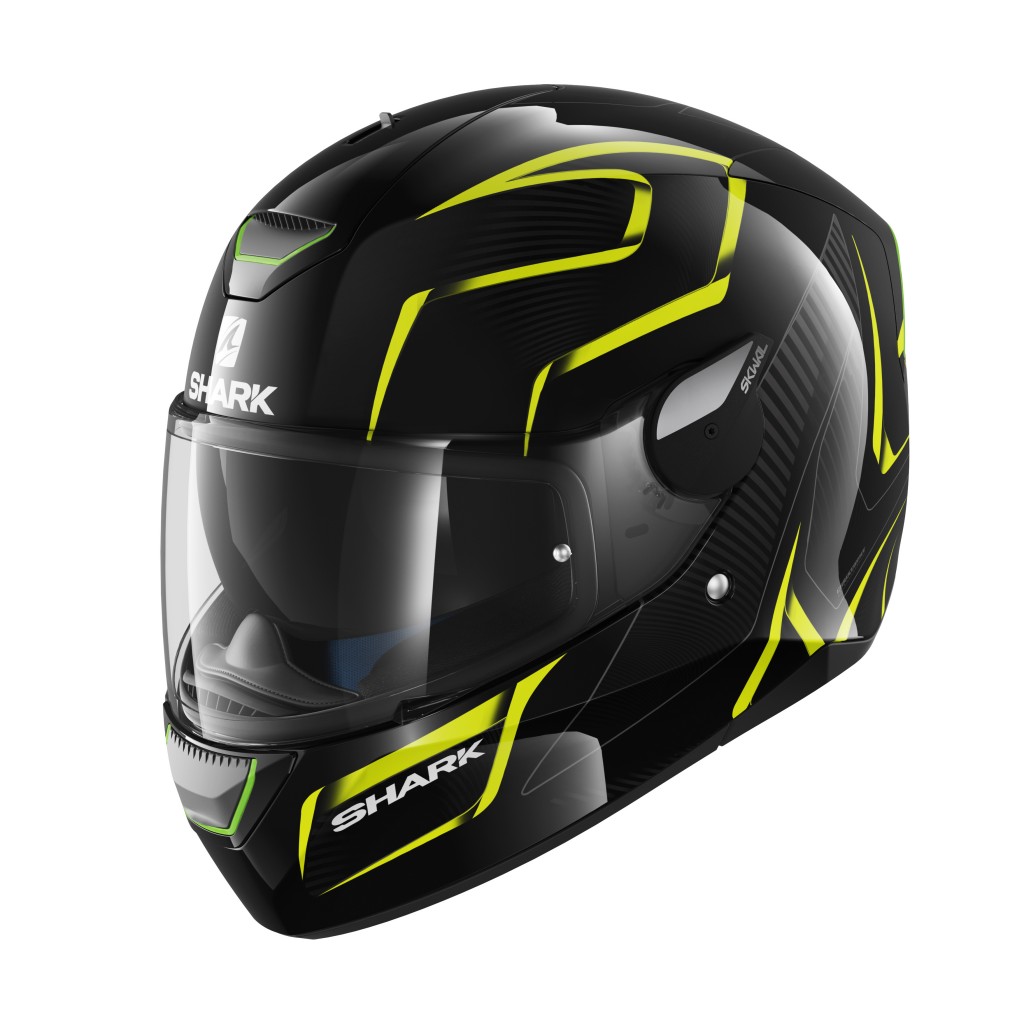 Developed to meet the demands required at the highest level of racing competition, theRace-R Pro has had a price reduction on the blank colour schemes and RRP's start from £349.99. Made from carbon aramid fibre and aerodynamically designed for lightness, stability, comfort and ventilation, the Race-R Pro features a patented four-anchor point visor safety lock and an optical class 1 visor with variable density for near perfect optical quality. It has SHARK's easy-fit glasses system and is SHARKTOOTH® ready.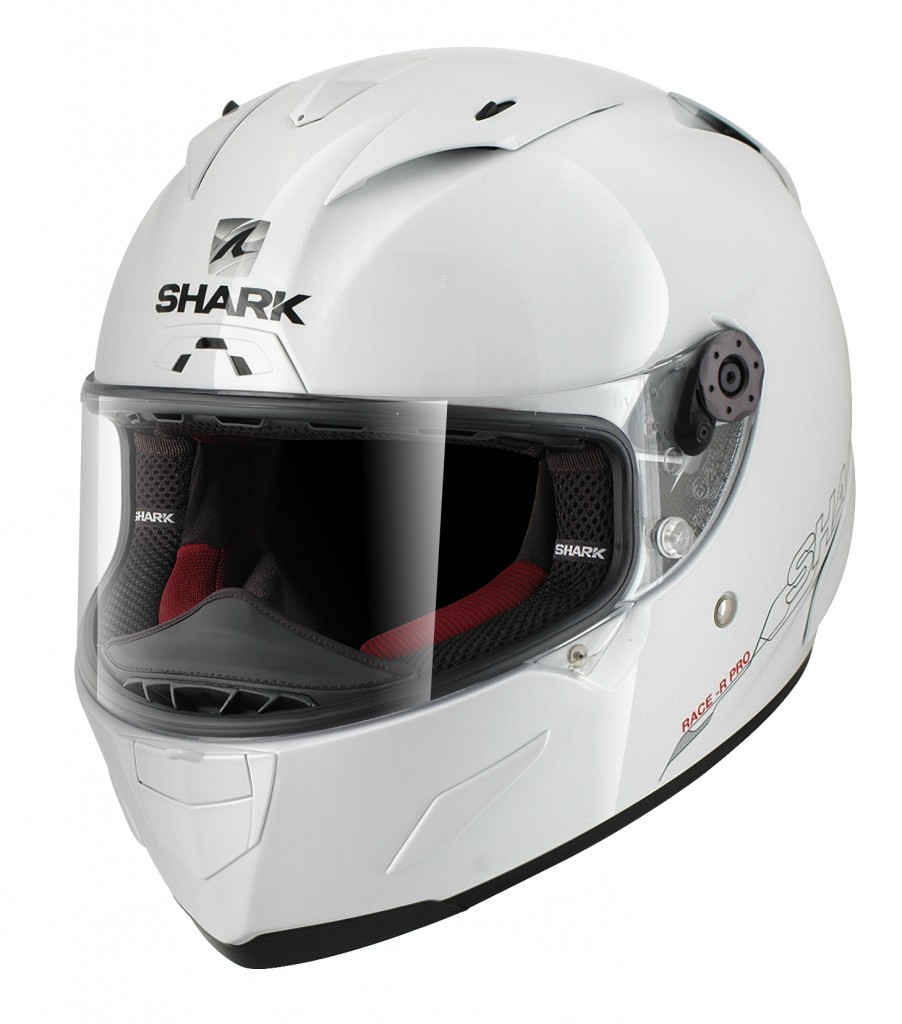 These highlights, along with many other helmets from the 2016 product range, will be on show at Motorcycle Live (28 November – 6 December) at The NEC in Hall 3. Visit:www.nevis.uk.com or call 01425 478936 for more information, or to locate your local dealer.