Bike Trac made one of the most significant recoveries in the history of vehicle tracking this week, successfully recovering a British owned Ducati 899 Panigale over 1,000 miles away from where it was stolen, with the assistance of Interpol.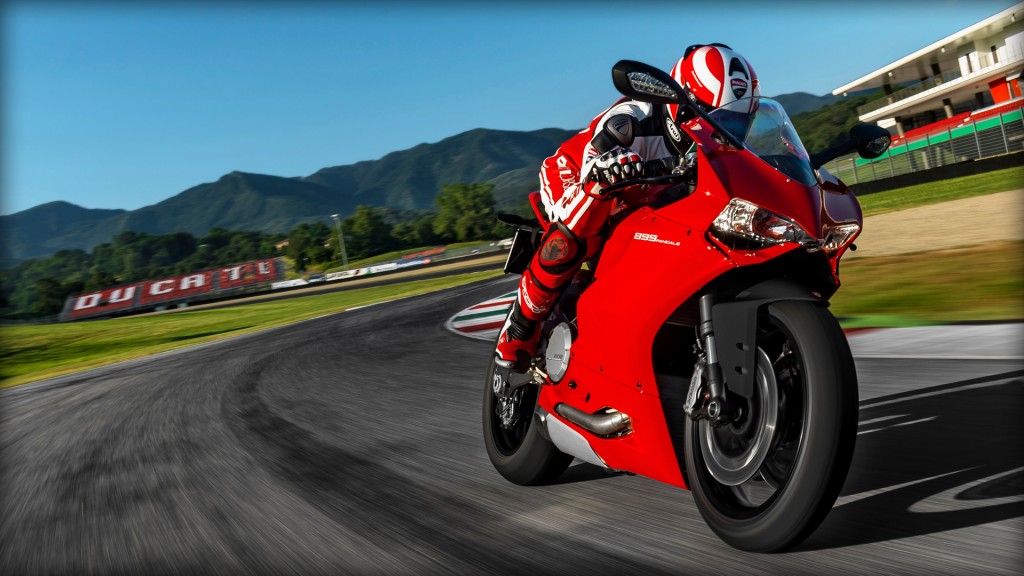 Stolen on Monday evening from South London, the £12,000 Ducati was quickly confirmed as a stolen machine thanks to the equipped Bike Trac unit communicating with its owner and the Secure Operating Centre (SOC). With the firm's standard stolen vehicle process enabled, tracking of the Ducati commenced with a team dispatched from Bike Trac's headquarters to assess the initial tracked location in London.
Bike Trac's Bill Taylor picked up the story,"SOC quickly tracked the bike to a known location not far away in London, but due to this area being densely populated, local police could not offer us a search warrant even with our Radio Frequency technology showing a strong signal. From this point on we had to wait, but several hours later the Bike Trac unit showed the Ducati was on the move again and unfortunately crossed the English Channel before UK police could reach it.
"From then on, we used a mixture of GPS signal and triangulation of sim masts across Europe to keep track of its movements. The difficulty was that we had no knowledge of what vehicle the stolen Ducati was travelling in, but nevertheless we still managed to track the signal across six countries. By Poland we had a team waiting at a major border crossing, but the thieves chose an alternative route and so the chase continued."
With the bike now in Lithuania, the Bike Trac team in the UK stayed up through Tuesday night, keeping track of the bike as it continued its journey east, before the bike came to a prolonged stop in the town of Vilnius.
"By Wednesday morning we were able to establish a solid fixed signal" continued Taylor, "so we were confident that the Ducati had reached the thief's chosen final destination. With the help of Interpol, local Lithuanian authorities swooped in and within an hour we had confirmation of the bike's safe recovery."
With the bike safely in the hands of Lithuanian police, as well as some suspects arrested too, Bike Trac's longest ever live track came to a successful end.
Sue Hitchmough, General Manager for Bike Trac parent company Road Angel Group, commented, "To recover a stolen motorcycle over 1,000 miles away is no better example of the effectiveness of tracking technology. This is naturally a huge success for us, but it's also a great example to everyone that tracking really does work. I'd like to personally thank everyone involved in this recovery from our team at HQ to Interpol and to the Lithuanian authorities. It's very pleasing to know so many people want to stamp out bike theft."
With the recovery so fresh, Bike Trac expect to make a further, more detailed announcement on this recovery in the coming weeks.
More about Bike Trac:
For just £299.99 inc VAT* a Bike Trac unit really can offer an owner complete peace of mind. But unlike other units available, Bike Trac also offers handy additional functions too, so it's not just a security device that works if the unthinkable happens. Bike Trac offers a handy 24/7 web portal where owners can log-in to see the exact whereabouts of their bike, check its battery voltage, review recent journeys and even set their very own Geo Fence too. On top of this Bike Trac also offers 'Bike Down' – a great safety feature for lone riders that will notify a next of kin via text should the bike go over an 68-degree lean angle with the ignition switched on. (* additional annual subscription required, but unlike some other units includes all text costs`).