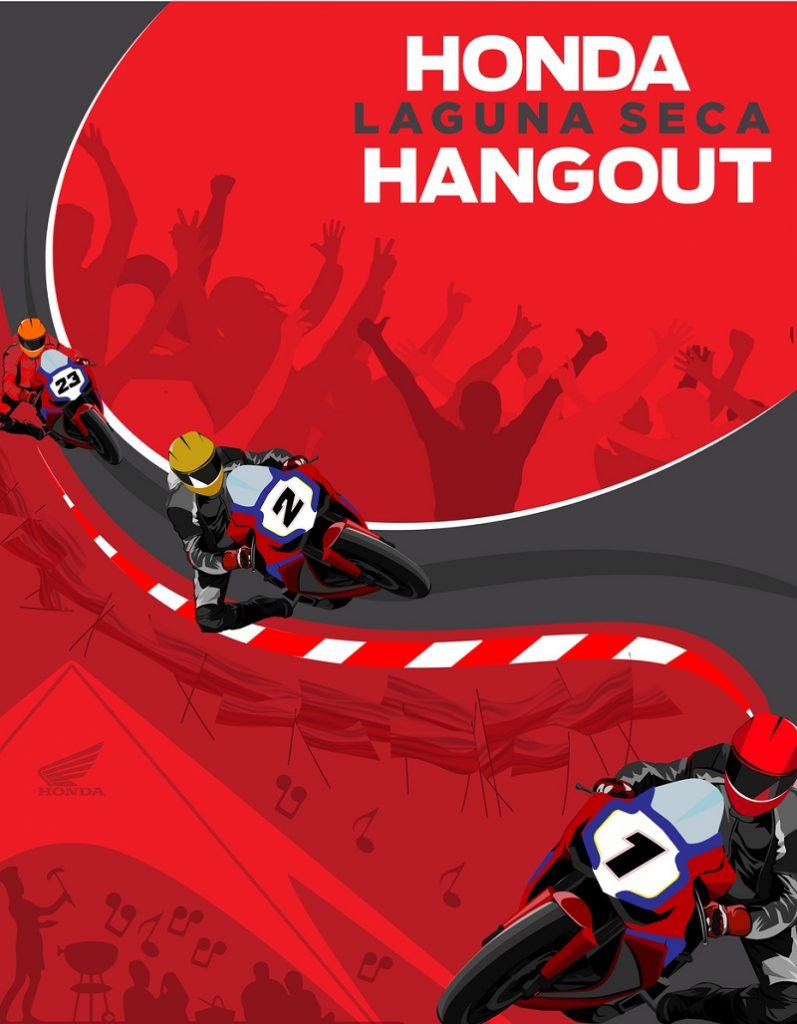 For the World Superbike round at Laguna Seca July 12-14, American Honda is organizing "Honda Hangout," an area for Honda riders and their companions to relax and watch the racing. Located on the track infield, near Andretti Hairpin (Turn 2) and the circuit's "Fun Zone" area, Honda's space will be dedicated to providing guests an opportunity to socialize and participate in fun activities.
Honda Hangout will have shade and seating for watching the track action on large-screen monitors. Among the activities planned are autograph signings with the Moriwaki Althea Honda Team, trivia contests, games, raffles and Q&A sessions with industry and racing personalities. Free refreshments will be available as well. In addition, modern and vintage Honda motorcycles will be displayed.
"Laguna Seca's World Superbike weekend is an annual ritual in California's sport bike culture, and we want to celebrate Honda's Red Rider community at this year's event," said Chris Cox, American Honda's Manager of Experiential Marketing/Public Relations. "Honda Hangout is our thank-you to Honda customers, and we look forward to spending time with them at the track, whether they get there on two wheels or four."
Entrance to Honda Hangout is free, but for special incentives, fans should bring their Honda key or a photo of themselves on a Honda.