Honda (UK) has become the headline partner of the annual 'UK Worker of the Year, sponsored by Dickies and in association with Honda and Asda'.
The contest is a celebration of those who go the extra mile in the workplace – be that in a motorcycle workshop, in an office or on a racetrack.  Open to all, nominations can be made by people who believe that their contribution goes above and beyond.  For those that make the cut, there is a whole host of incredible prizes on offer.
Now in its seventh year, Honda has joined with Dickies and Asda, to ramp up the prize haul and, this year, the winner is in with a chance of taking home the choice of a Honda Jazz, Honda VFR1200X Crosstourer, Honda-powered rib, a year's free shopping and a luxury holiday.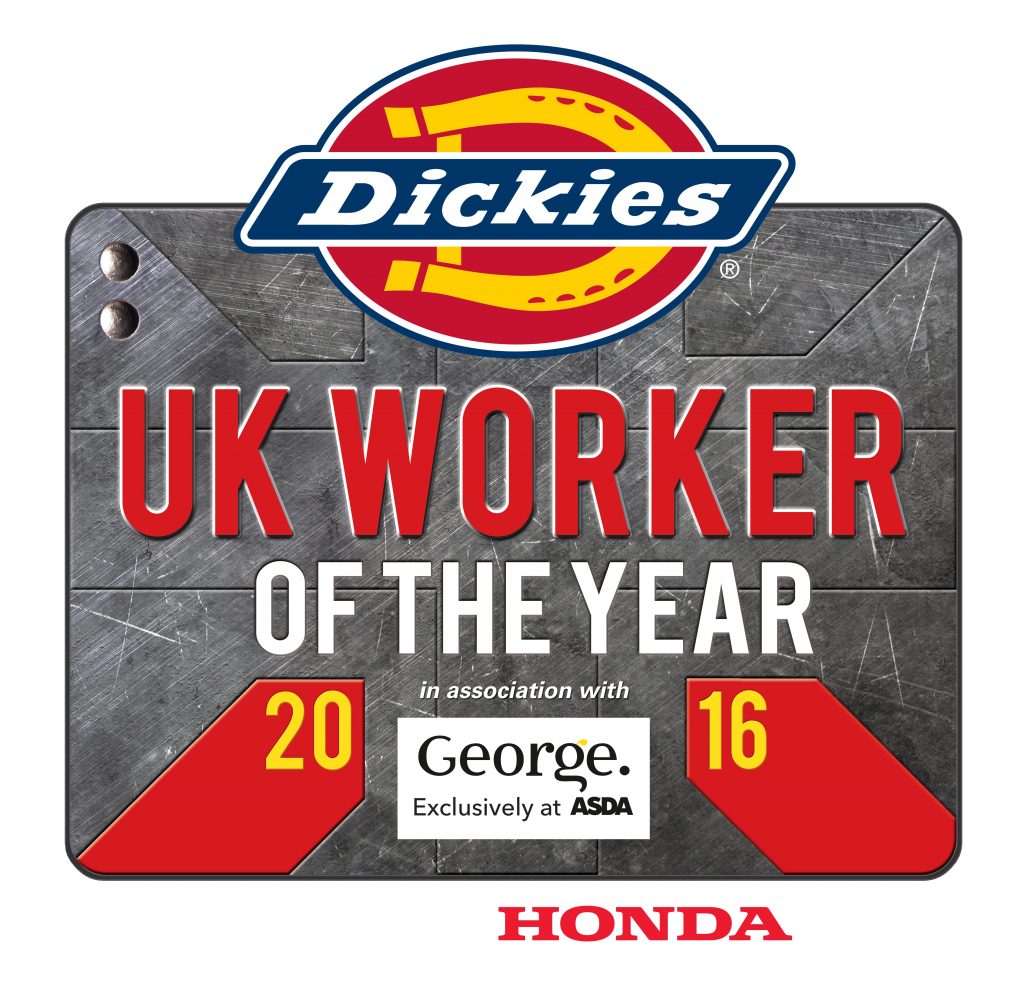 Nick Campolucci, head of motorcycles at Honda, outlines the driving force behind the collaboration:
"Dickies has become a fixture and fitting of our world. The Dickies British Supersport Championship was the proving ground for our current BSB rider, Jason O'Halloran, when he first came over to the UK.  Now, Jason is winning Superbike races and, recognising the hard work that's gone into bringing about that success, it seems fitting that we're pairing with Dickies Worker of the Year – a celebration of hard graft."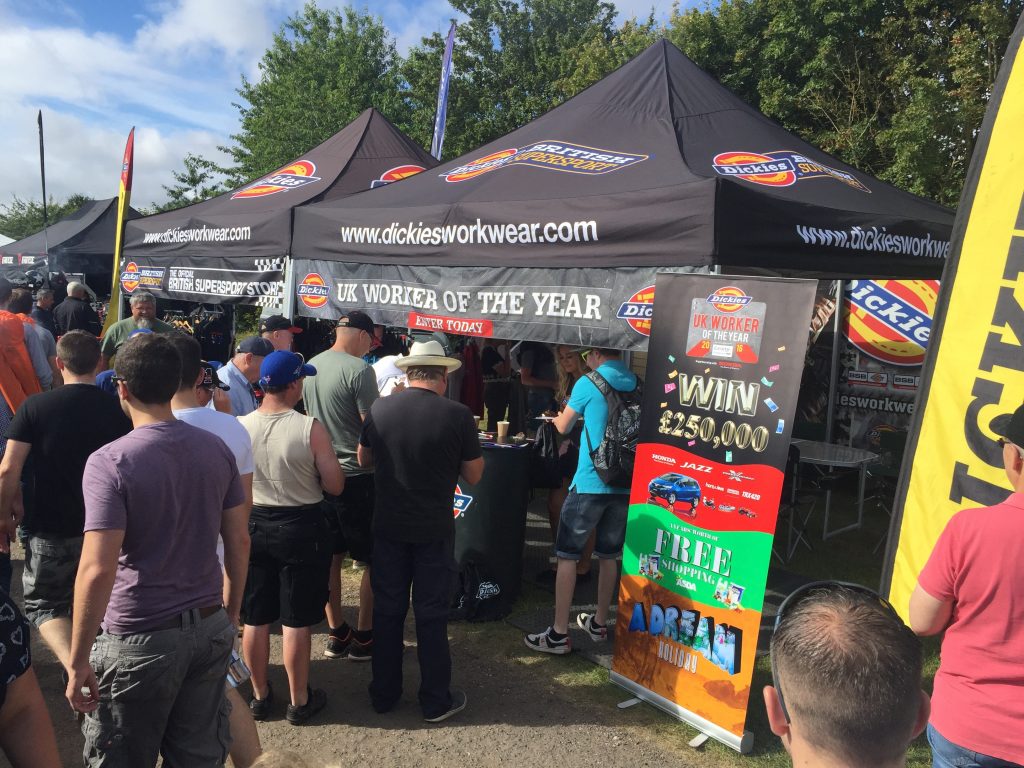 Entries to the competition, open until 19 September, can be made online at ukworkeroftheyear.com, at one of the Dickies Asda roadshow events and by visiting the Dickies tent at BSB rounds.
More information can be found via social media, where, for race-goers, news of Honda rider appearances at the Dickies tent will also be announced – @HondaUKBikes, @HondaRacingBSB, @workeroftheyear.