Ducati Motor Holding continues to grow and has now – for the first time its history – broken through the 50,000 bike sales per year barrier. This ground-breaking result was reached on 10 November. By the same date last year Ducati had sold 40,650 motorcycles which was, at the time, a record for the Bologna-based bike manufacturer.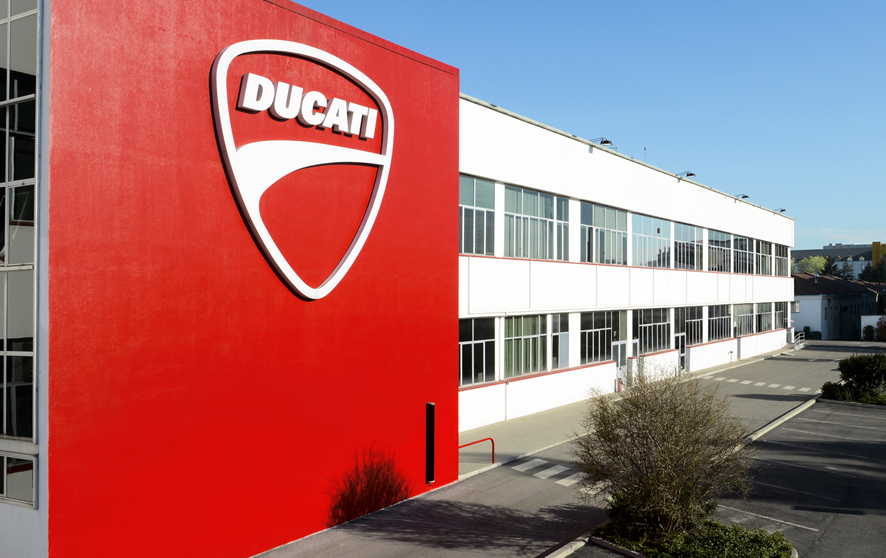 In the wake of this major achievement, the company is now getting ready to reveal the most important new products for 2016, a year that will, as previously announced, see the arrival of nine new bikes.
To ensure the ever-greater involvement of the Ducatisti community, the "Ducati World Première 2016" will be streamed live starting at 4.30 pm (CET time) on Monday 16 November.
From 17 November (the day set aside for the press) to Sunday 22 November, all the latest from Ducati will be on show at EICMA 2015, the international motorcycle exhibition  – now at its 73rd edition – that will be held at the Trade Fair centre in Rho-Milan.
"Reaching the 50,000 bike mark is a huge sales achievement for Ducati", commented Claudio Domenicali, CEO of Ducati Motor Holding. "Growth is not a goal in itself but, rather, an indicator of customer satisfaction with regard to both the bikes and the overall quality of our work. It's a result we're very proud of, one that rewards our efforts and confirms the soundness of our strategy. It also stems from continuous product innovation, far-reaching geographic expansion and efforts to become ever-closer to the Ducatisti community. It's also a result that augers well for EICMA 2015, where we'll be presenting seven all-new bikes. Together with the Monster 1200 R and another new bike eagerly awaited for the end of the year, that adds up to no less than nine new bikes for 2016.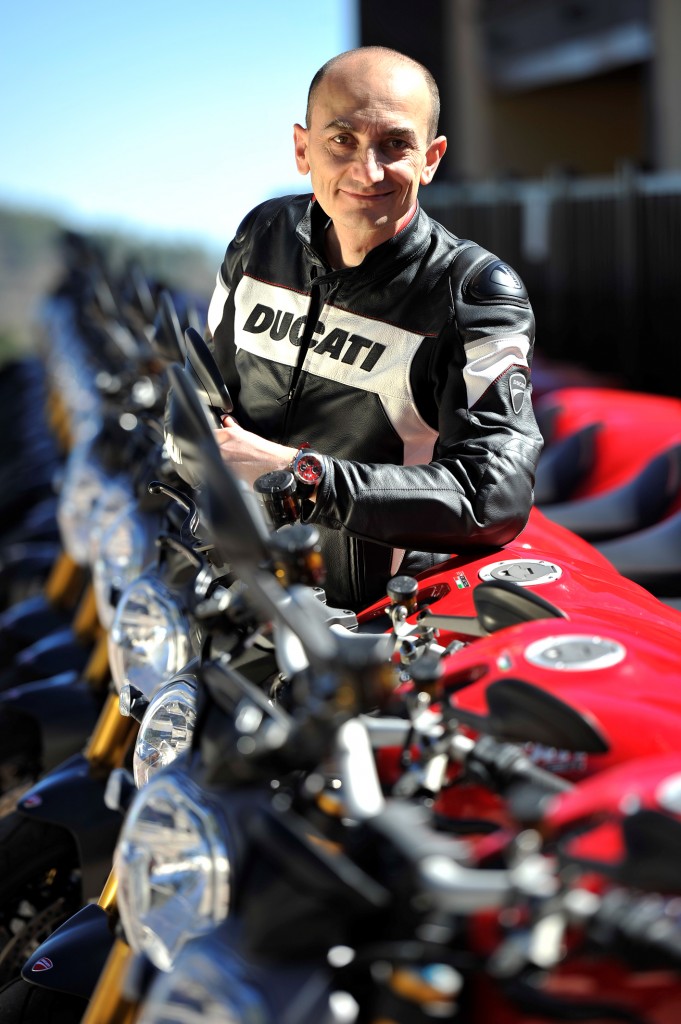 On Monday 16 November, Milan will also host the Ducati World Première 2016, a live-streaming event that will involve thousands of enthusiasts all over the world. It will be entitled "More than Red: Black, Wild and Pop". Three words that herald new horizons for Ducati – and an entry into three new worlds."
Watch the Ducati World Première 2016 on http://premiere.ducati.com (worldwide),http://premiere.ducati.com/de (Germany).
Ducati Motor Holding S.p.A. – A Sole Shareholder Company – A Company subject to the Management and Coordination activities of AUDI AG
Founded in 1926, Ducati has been producing sport-inspired motorcycles since 1946. Today, their motorcycles are characterized by performance engines with Desmodromic valve actuation, innovative design and avant-garde technology. Covering several market segments, Ducati's range of motorcycles is divided into model families which include: Diavel, Hypermotard, Monster, Multistrada, Streetfighter, and Superbike. In 2015 Ducati presents the Ducati Scrambler: not just a new motorcycle but rather a new brand, offering a whole new world made up of bikes, accessories and apparel that provide the last word in self-expression.
These authentic icons of "made in Italy", together with an extensive range of associated accessories and technical and lifestyle apparel, are distributed in 90 countries around the world, with concentration on the European, North American and Asia-Pacific markets. In addition to the Bologna factory located in the Borgo Panigale area, Ducati has a plant in Thailand, which opened in 2011 and assembles motorcycles for the Asian market, and, since 2012, another in Brazil that assembles motorcycles for South America. In 2014 Ducati delivered 45,100 motorcycles to customers, an all-time company record.
Ducati competes in both the World Superbike and MotoGP World Championships. In Superbike Ducati has won 17 Manufacturers' titles and 14 Riders' titles and in 2011 passed the historic milestone of 300 race victories. Ducati have participated in MotoGP since 2003, winning both the Manufacturers' and Riders' titles in 2007.