The 2014 Endurance World Championship resumes with the third and penultimate round of the season at the Motorsport Arena Oschersleben in Germany this weekend. The Honda Racing team is aiming for victory in the 8-hour race with its trio of endurance experts, Julien Da Costa, Freddy Foray and Sebastien Gimbert, competing aboard the CBR1000RR Fireblade SP.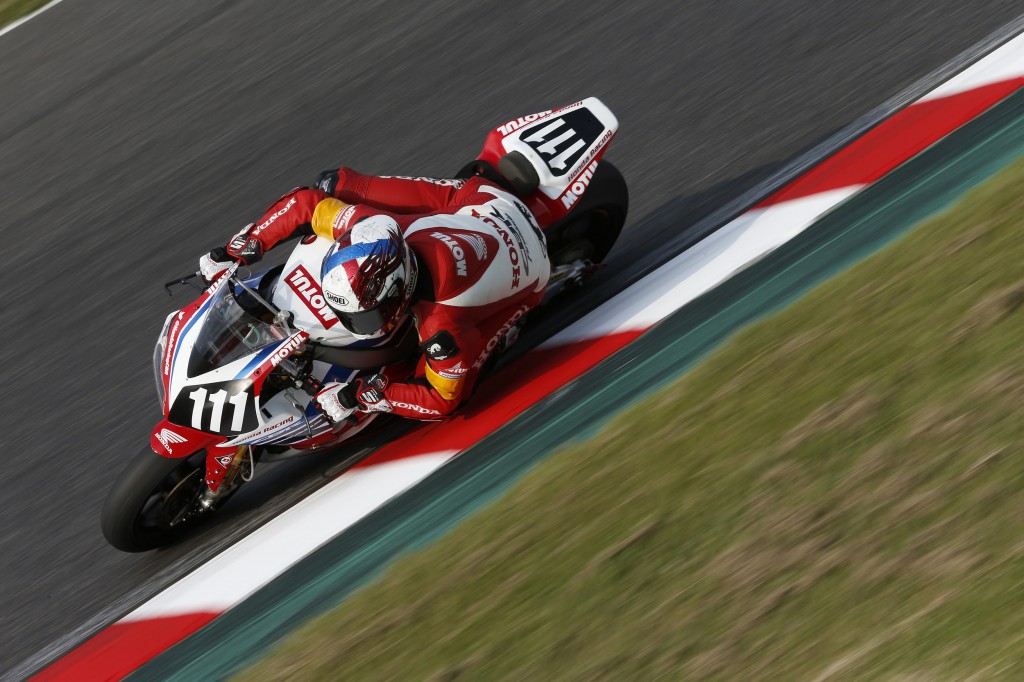 At the previous two rounds, Honda Racing has qualified as the fastest permanent EWC squad, however a run of bad luck come race time has prevented the team from translating this speed into results. The crew and riders are now more determined than ever to prove their winning capability and have their sights set firmly on the race victory.
Qualifying for the Oschersleben 8 Hours takes place on Thursday and Friday this week with the race beginning at 12.00 CEST on Saturday 23 August.
Neil Tuxworth
There's no denying that it's been a difficult and frustrating season for the team so far, but looking at the positives, we've proven that we have the speed to lead and win races and that is what we are aiming to do in Germany. The whole team is still hungry for it and we're putting the problems of the last two races behind us to focus on what we need to do to get our season back on track.
Julien Da Costa
It will be very difficult for us to claim the title now, but we will be fighting for the win at every race and it can be done! I really like the Oschersleben circuit and I've been fast there in the past. I think the Fireblade will be very quick there and I'm looking forward to riding it and hopefully winning.
Freddy Foray
It's so important than that we finish this race without any problems. My approach will be exactly the same as any other race – we go aiming to be fastest and aiming to win. Our track performance so far this year has proved that we can achieve that. I've ridden at Oschersleben during the German Superbike Championship, but this will be my first time there for the endurance race. It's a small and technical track and I really enjoy it.
Sebastien Gimbert
The championship is not over and until it is, we will not give up. You give your all no matter what results you have had at the previous rounds. We've had some bad luck but we always give our best and we are the fastest team on track. I really like Oschersleben circuit and I've always had good results there before, so hopefully that will continue. I'd love us to get the race win so that we can back into the title fight before Le Mans. We will certainly be trying.