And Innovative Hydraulically Damped 3 Wheel Scooter Has Arrived In The UK!
From Vacallo Switzerland Quadro, the world's only 4 wheel scooter and innovative Hydraulically damped 3 wheel scooter has arrived in the UK!
Swiss engineering has become a world mainstay for precision and engineering excellence. With this familiar ethos Quadro has created a scooter like no other in the world showcasing the innovative Quadro Hydraulic Tilt System (HTS).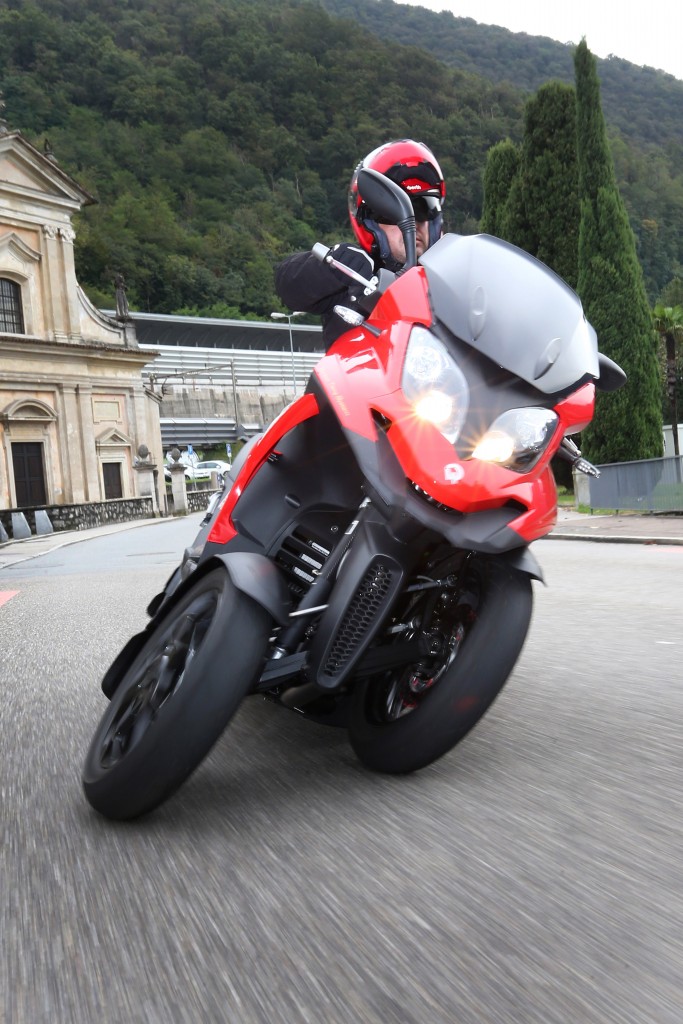 Quadro 3
Taking the familiar 3 wheel layout Quadro has created a muscular, aggressive design that shares its sporting lines with race snowmobiles, with an imposing presence yet to be seen from another brand. The Quadro story begins under the skin… Over a 5 year development program, Quadro has discarded the traditional suspension components renowned for short service life with a revolutionary patented system 'Hydraulic Tilt System' with innovative Hydraulic Tilt Lock.
HTS can adjust its behaviour according to conditions ensuring surefooted grip and reassuring handling characteristics that automatically adjusts its attitude in all riding conditions, even the most difficult. HTS equips the two front wheels, allowing these to tilt simultaneously. This innovative tilting system guarantees fluidity and precision and a stable riding position even at times of poor balance, caused by road humps,
potholes, metal tram lines, small obstacles, puddles or wet roads.
The HTS system guarantees total stability, maximum security and a predictable feel to the inexperienced yet rewards the experienced rider with grip and poise that has never been seen before. HTS can be locked into place with a light action lever to hold at any angle on any surface.
Quadro 4
The Quadro namesake is not lost as from June 2015 Quadro will launch a world 1st … The FOUR wheel scooter that fully adopts the HTS system. The wheel at each corner takes handling, grip and safety to completely new heights able to slalom through traffic with ease. It is simply a revolution in transportation offering a low kerb weight and compact dimensions with linear predictable handling characteristics.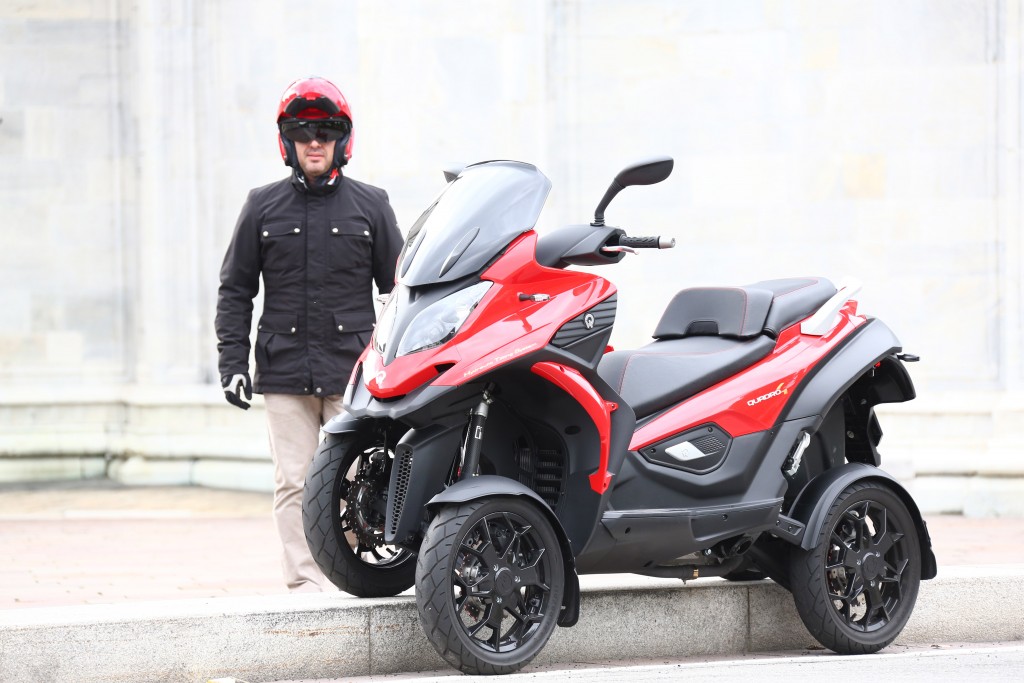 QUADRO4 utilises 240mm disc brakes front and rear offering optimal combined braking. QUADRO4 can stop on corners and uneven surfaces, without compromising the scooter's optimal balance or upsetting the grip below.
Using the tilting lock lever, QUADRO4 may be parked on any type of surface. The lever can be activated separately from the scooter's brakes. Activating it will lock the HTS, so that the scooter may be easily moved within small parking spaces, e.g. between two cars in a small garage or at an extreme angle.
Brisk, Powerful performance
Both Quadro 3 and 4 are equipped a single-cylinder 346cc engine adopting a 4 valve, overhead camshaft, providing 27 HP at 7,000 rpm with maximum torque of 25.2 Nm at only 5,500 rpm – allowing the Quadro scooter to guarantee excellent performance in all riding conditions. Both the Quadro 3 and 4 offer seamless, brisk performance capable of over 300 KM per tank. The Quadro 4 adopts a retuned version innovatively centrally mounted with traction on both rear wheels via an integrated differential. It's the worlds 1st 2 wheel drive scooter!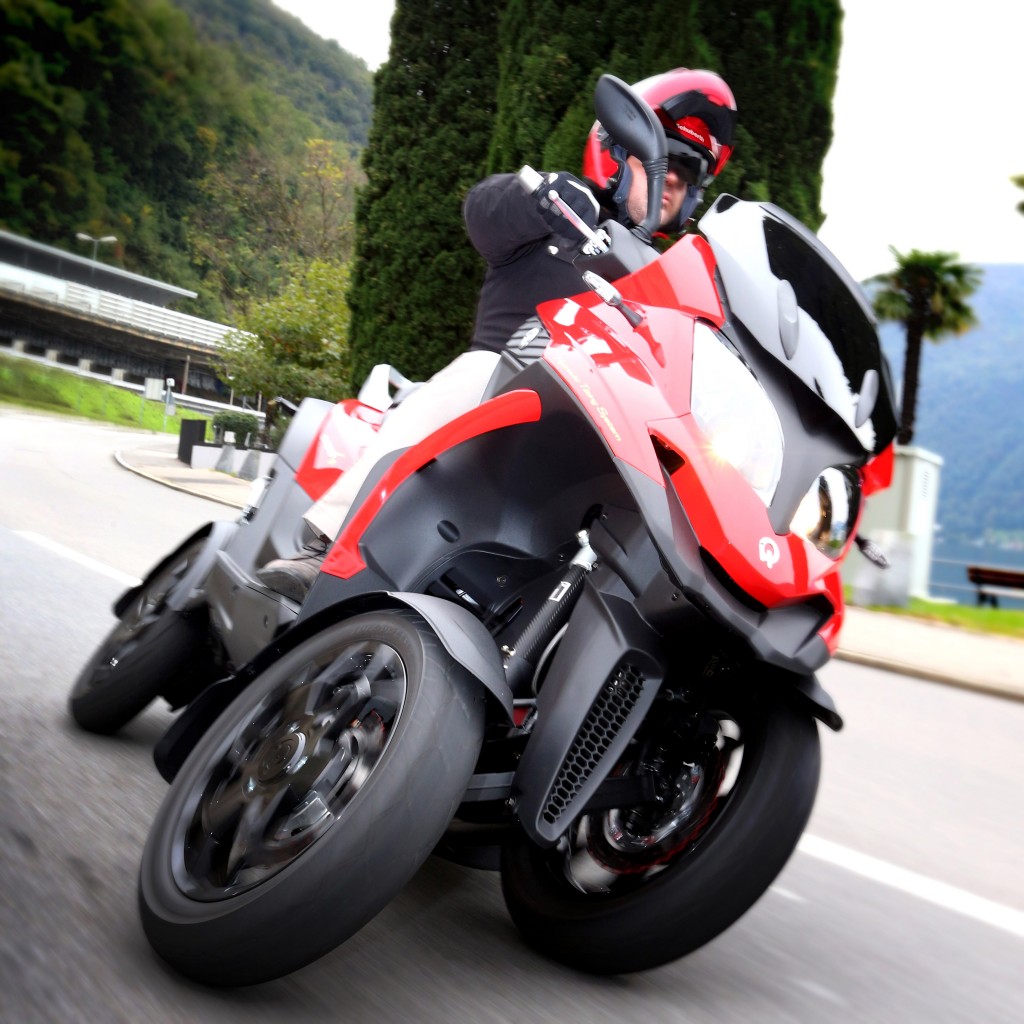 Touring Comfort
The plush dual seat has been designed to offer riders and their passengers, a comfortable seating arrangement. Thanks to the wide space between the chassis and the seat, riders of all sizes will be able to find their own riding position. The seat storage compartment has a 12-volt socket, useful for connecting electronic devices, and can accommodate two helmets. Another 12-volt socket is located inside the front storage compartment, and may be used to plug in ride assisting devices, such as satnavs. A smaller storage compartment can be used for storing small objects and documents such as mobile phones and wallets.
QUADRO's dashboard has been designed to provide the rider with all relevant information and is easy to read yet refined making information easy to grasp.